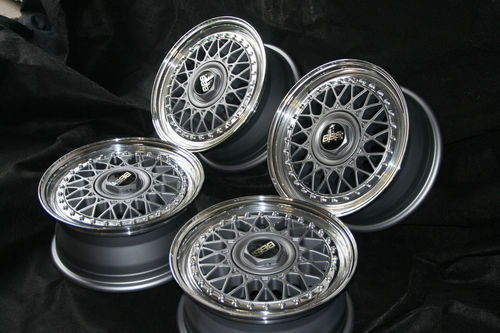 BBS. Few letters cross boundaries of generations and marques of cars like BBS do. Renowned as some of the highest quality OEM, aftermarket and racing wheels available, BBSs have been selected by nearly all of the marques we feature as stock wheels or wheel upgrades, and many tuners still select them. In the heady 1980s, BBS really defined the aftermarket wheel category with it's evergreen RS models, still highly sought after by most enthusiasts. Today we're going to look at some different BBS options, each for a different marque. Let's start with some popular BBS RMs – the two piece version of the RS, originally fit to 2.0 16V GTis between 1990 and 1992, but look great on 2002s, 320s, E30s, and most VWs: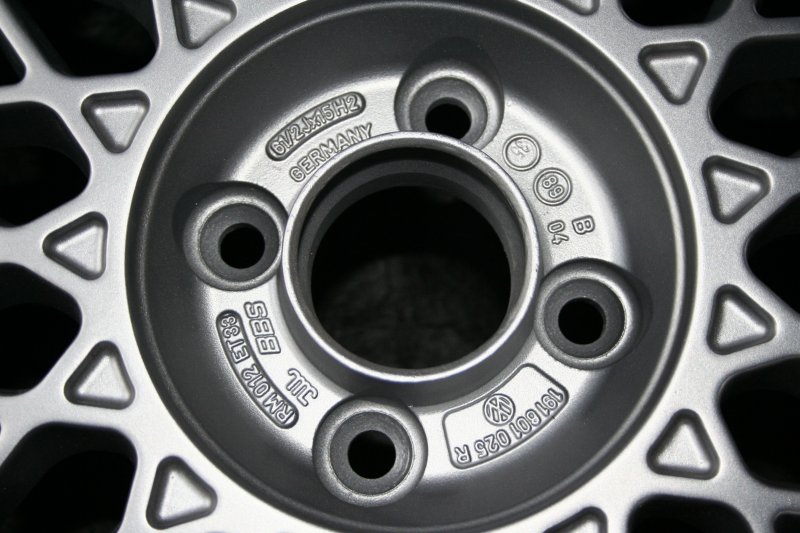 Year: N/A
Model: RM 012
Diameter: 15″
Width: 6.5″
Bolt Pattern: 4 x 100
Offset: ET 33
Condition: Refinished
Tires: Not included
Price: GBP 760 Buy It Now ($1,216.08)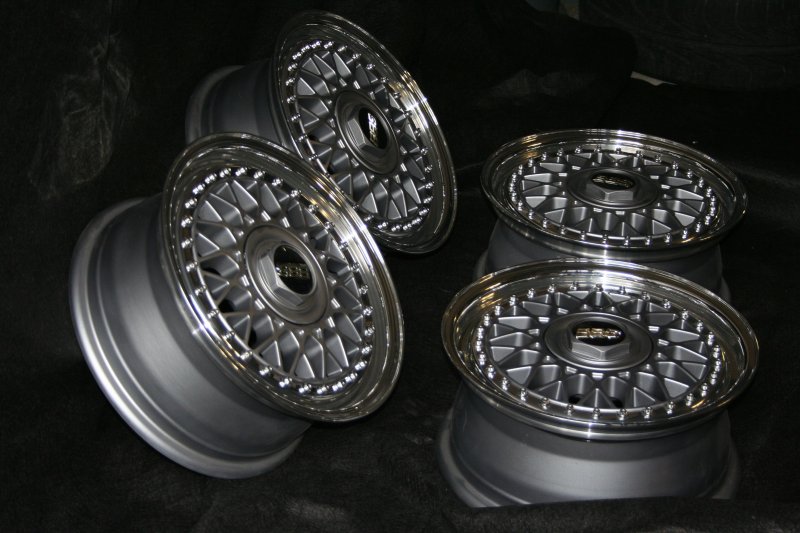 Set of 4 Genuine BBS RS/RM012 6.5J x 15″ 4×100 ET/IS33 Alloy Wheels / Split Rims

– Original BBS 2 Pieces wheels
– PCD 4×100 (E30 Golf Polo Astra Clio Civic Swift II. )
– OFFSET: ET33
– newly painted centers "Nogaro Silver Matt"
– freshly polished lips
– newly chromed screws
– The 4 BBS 3d wheel caps are included

Shipping to the US & EU Countries, email me for prices.

Please contact : auto@emails.hu – International buyers wellcome! Offers welcome!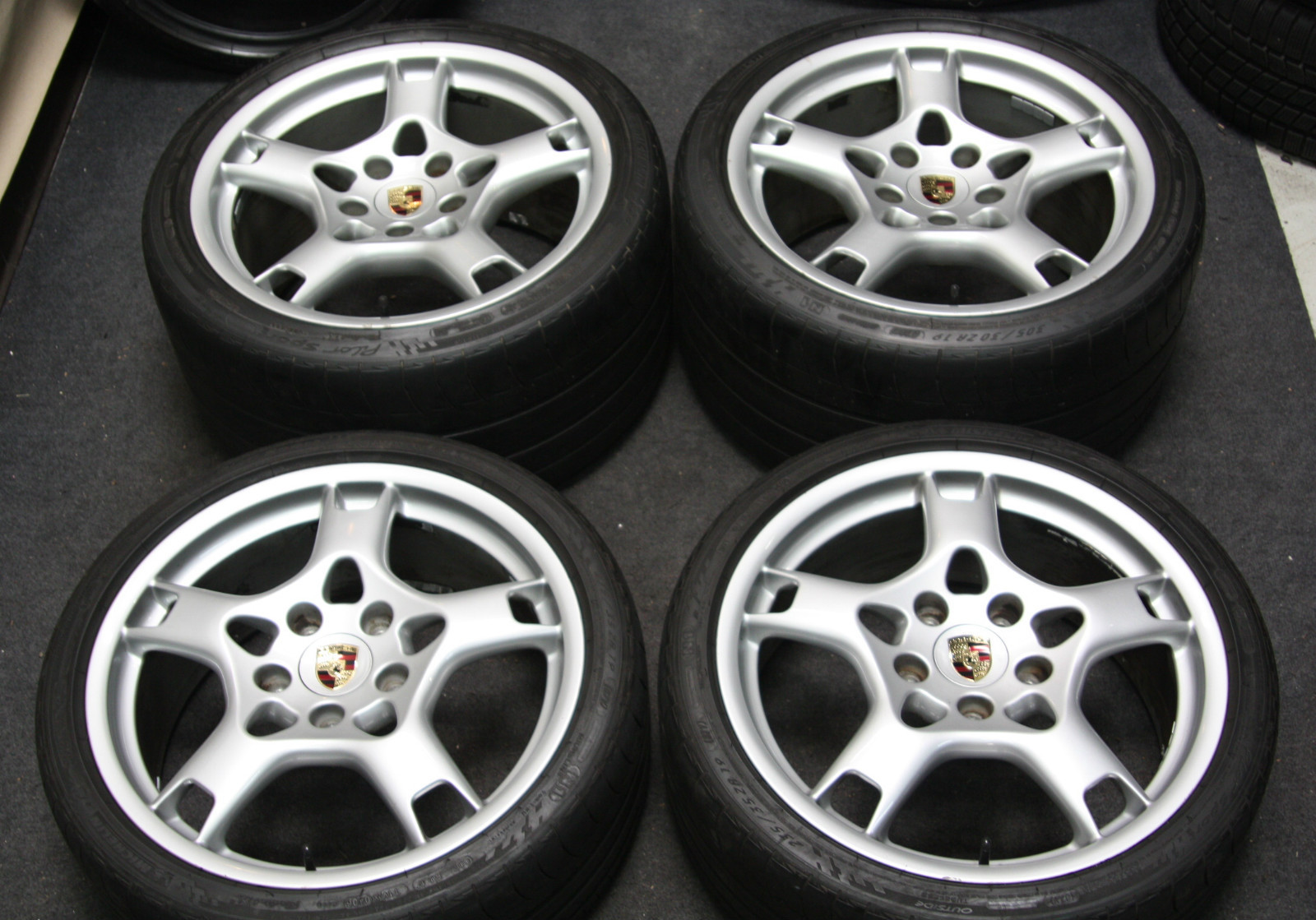 When I originally saw the "Lobster Claw" wheels fitted to the then new 997 C2S/C4S, I loved the design. For me it's one of those intangible items I can't completely define, but I just love how 997s look with these. Porsche OEM wheels are always pricey, but these would be a great upgrade to an earlier non-S model or return one to stock. As a bonus, these come with some meaty and pricey tires that you could get some use out of: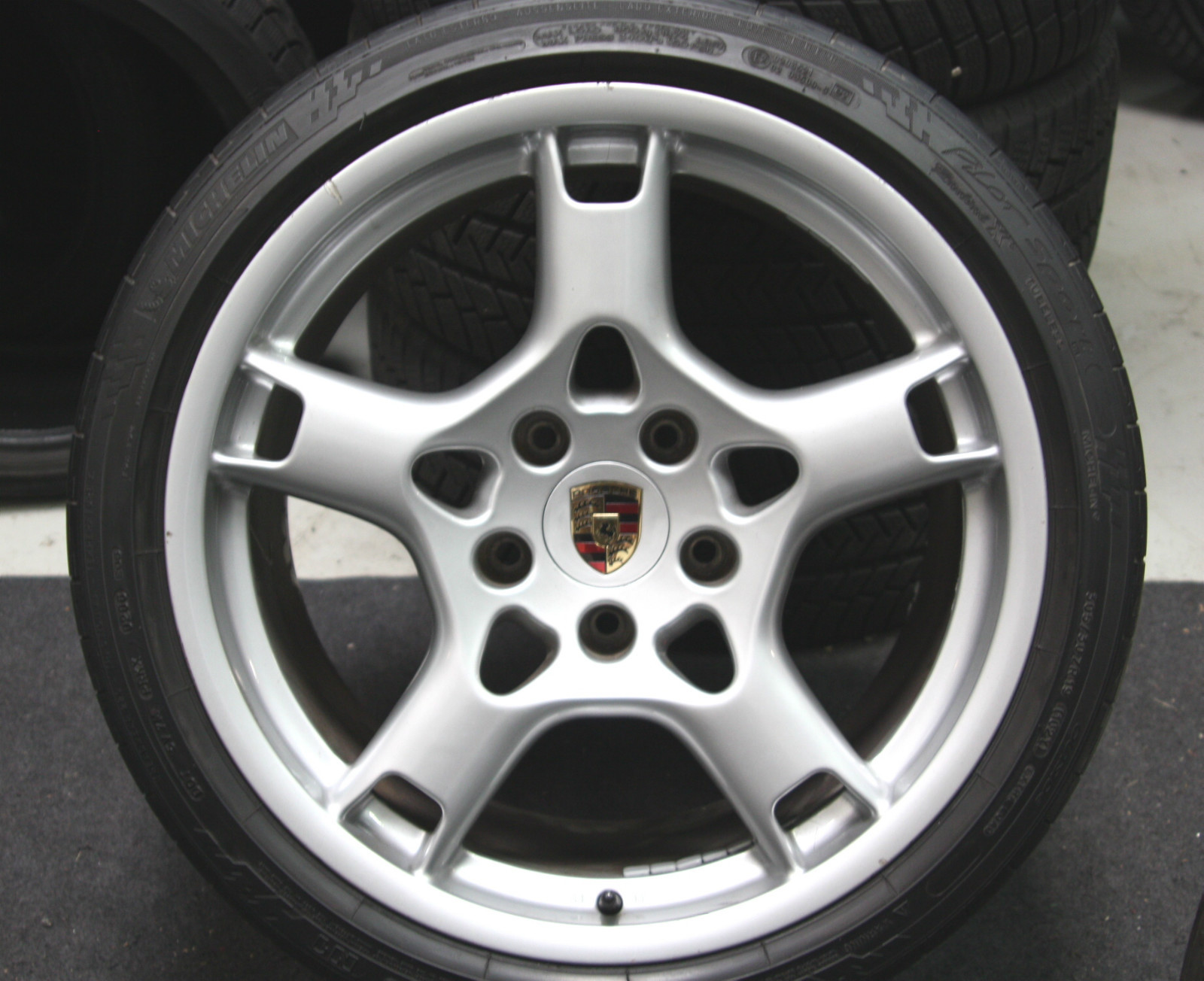 Year: 2006/2007
Model: 997 Carrera 2S/4S OEM
Diameter: 19″
Width: 8″ front, 11″ rear
Bolt Pattern: 5 x 130
Offset: ET 57 front, ET 51 rear
Condition: Used
Tires: Included Michelin Pilot Sport 235-35-19 (F) 305-30-19 (R)
Price: $1,300 Buy It Now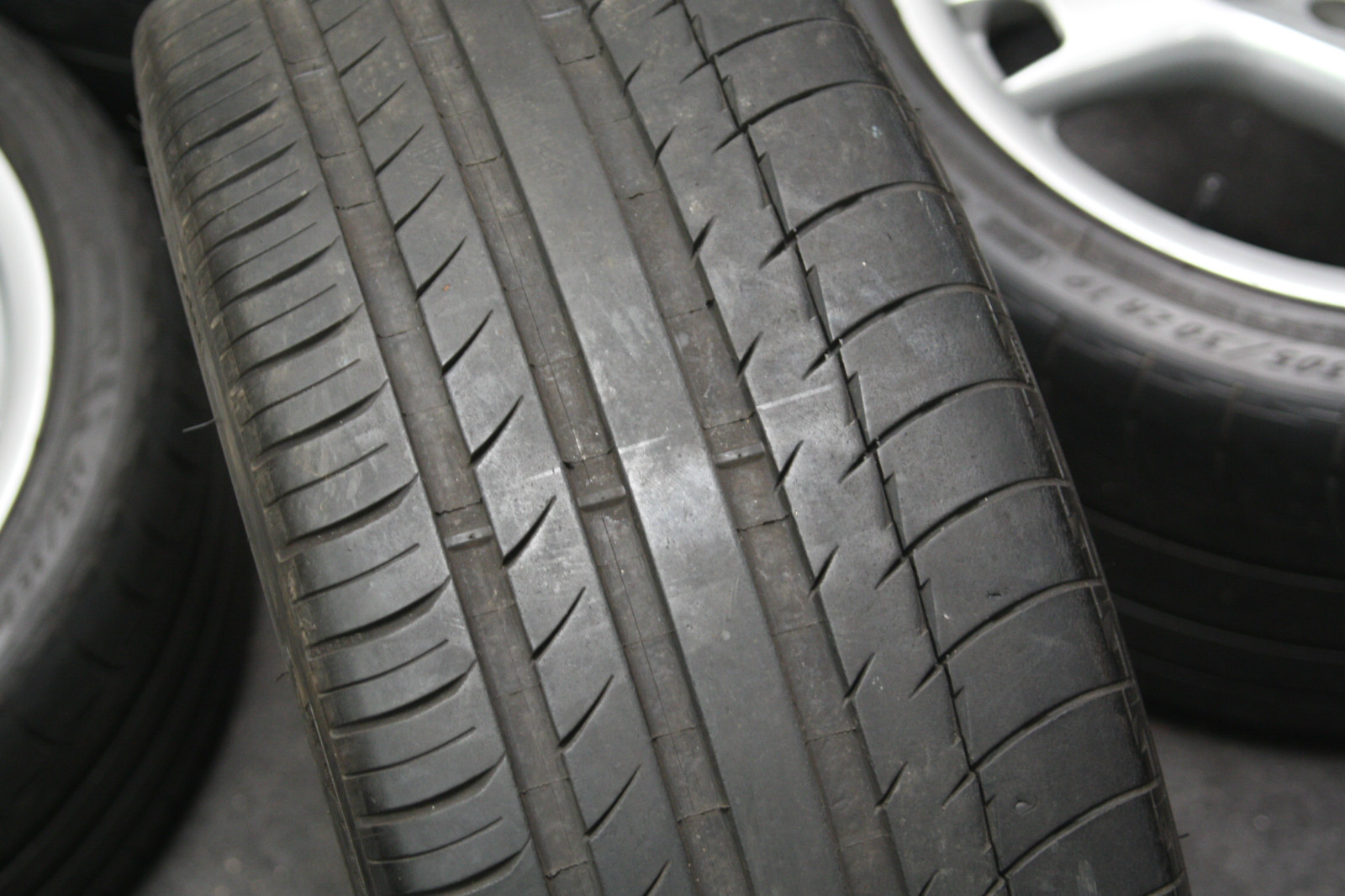 Buyer will pay $130 for shipping and handling. I do not ship to Canada, PR, Hawaii and Alaska. IF USING PAYPAL, I ONLY SHIP TO PAYPAL CONFIRMED ADDRESS AND NO P.O. BOX.

Disclaimer: Please feel free to ask questions before purchasing. Wheels and tires are used and are sold "as is" condition. Buyer acknowledges any and all responsibilty in purchasing used wheels and tires.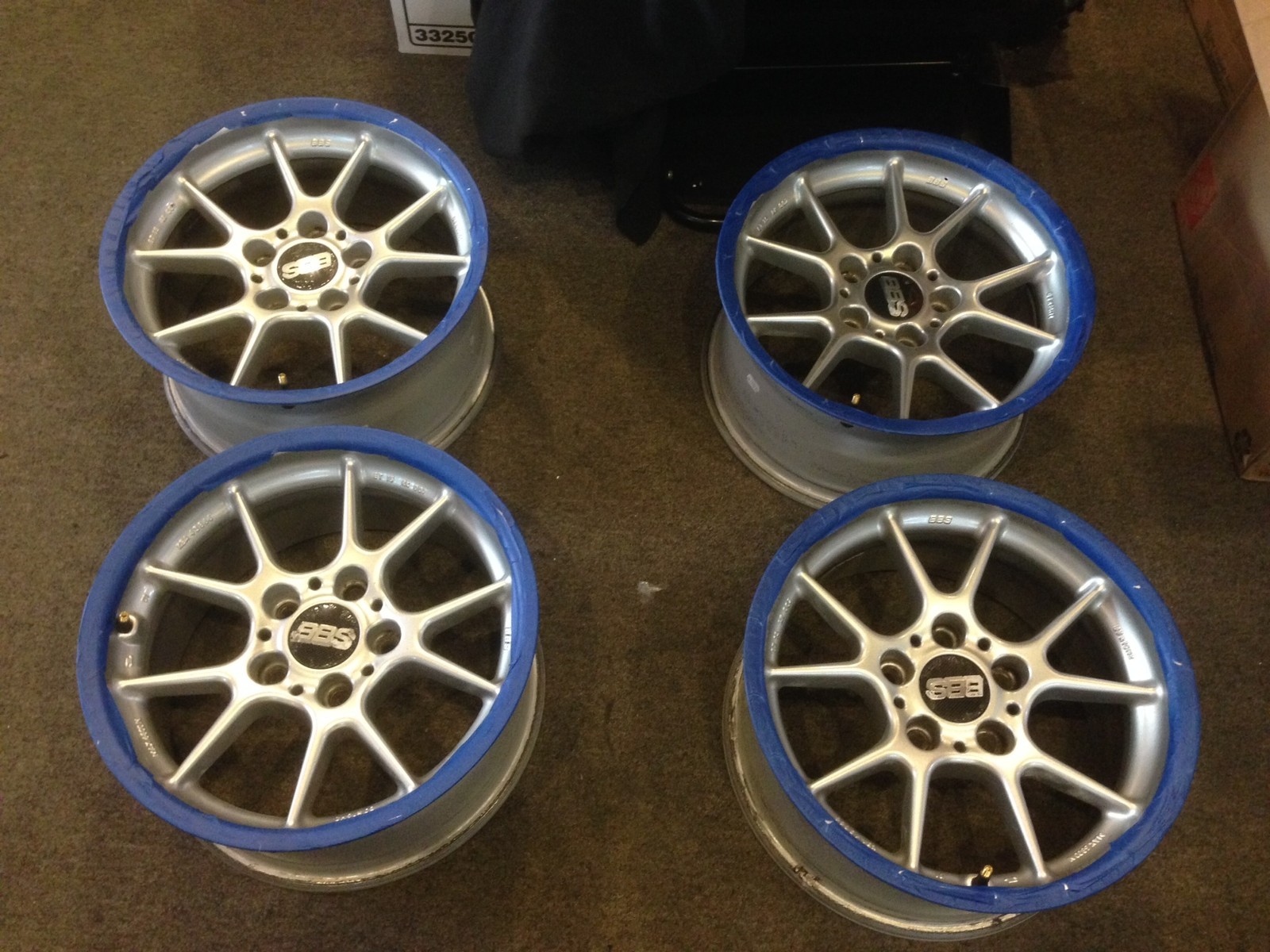 In the performance world, bigger isn't always better; if you're heading to the track, keeping a smaller diameter wheel keeps both weight and tire costs down. Looking for a slick set of track wheels to bolt onto your M3 or other late 80s/early 90s BMW? This set on offer from our friends at Classic Car Club Manhattan may be the ticket: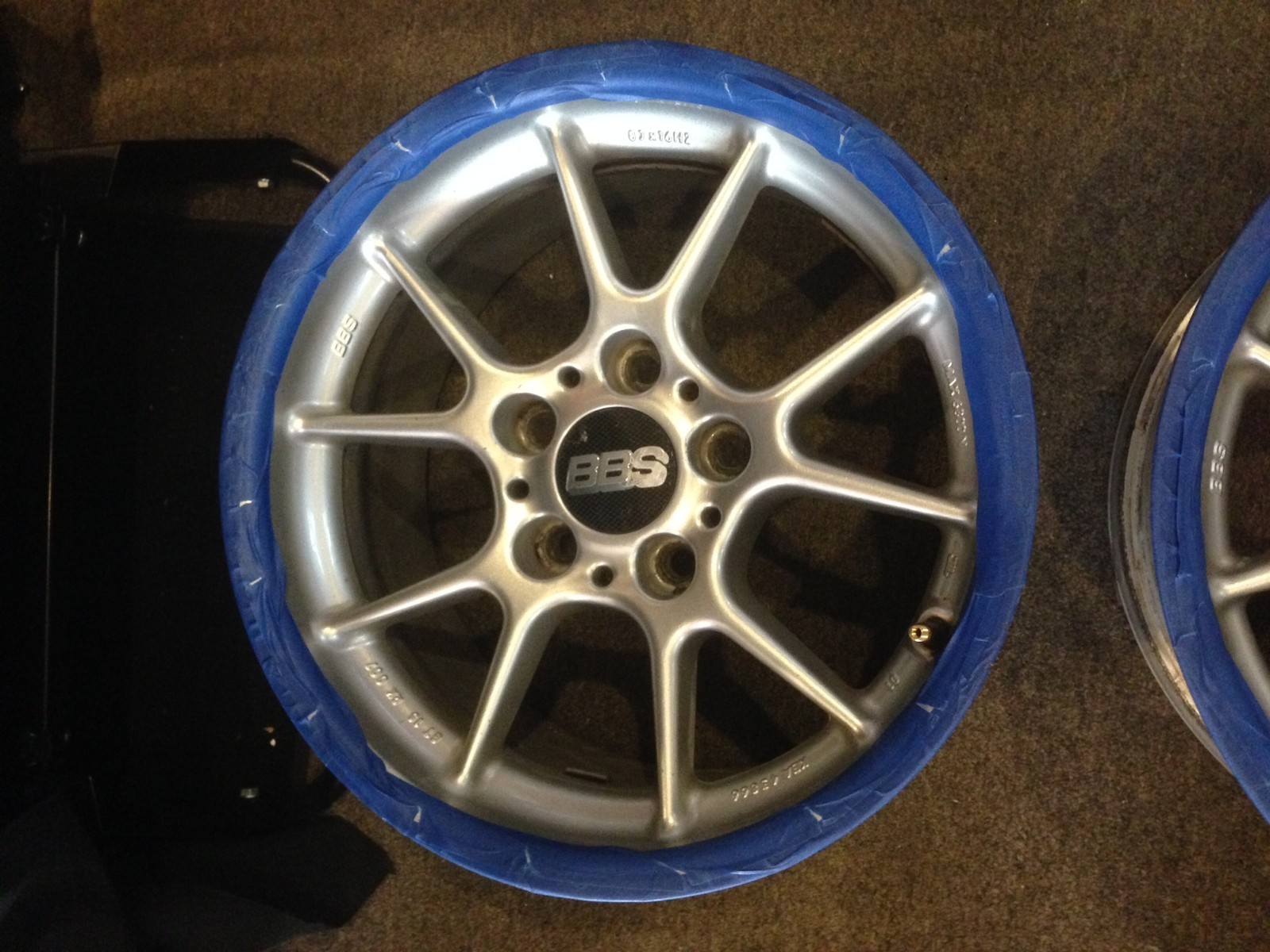 Year: N/A
Model: BBS RK
Diameter: 16″
Width: 8″
Bolt Pattern: 5 x 120
Offset: ET 15
Condition: USed
Tires: Not Included
Price: $900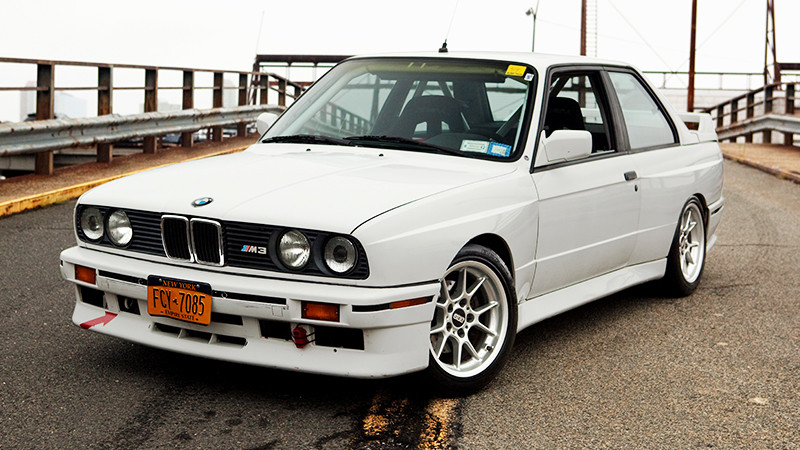 Up for sale is a set of four BBS RK 16″ wheels. Wheels have no curb rash. Center hub caps on wheels do have small blemishes. Wheels are taped up in pictures for shipping. These wheels look outstanding on almost all BMWs. An example is our very own E30 M3. Best looking wheel setup on any E30 we've seen.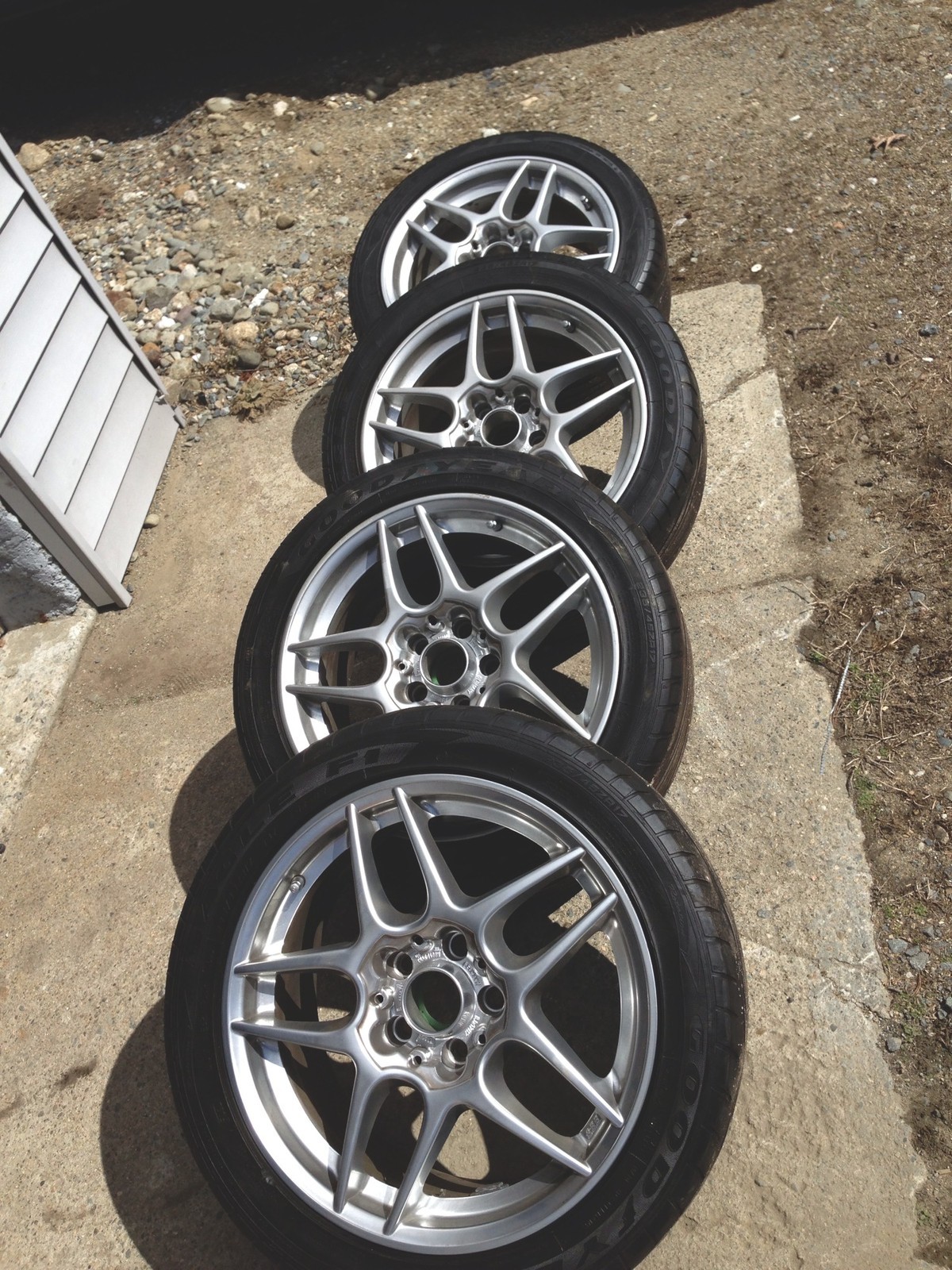 One of the more popular wheels with the B5 and B5.5 Audi A4/VW Passat chassis was the factory option BBS VZ; these RZs copy with look but have a centercap hiding the lugs. Perfectly offset for late 90s/early 00s Audis and Passats, these would really help to fill the arches out and are priced really aggressively, as well as coming with tires. Doesn't get much better than that: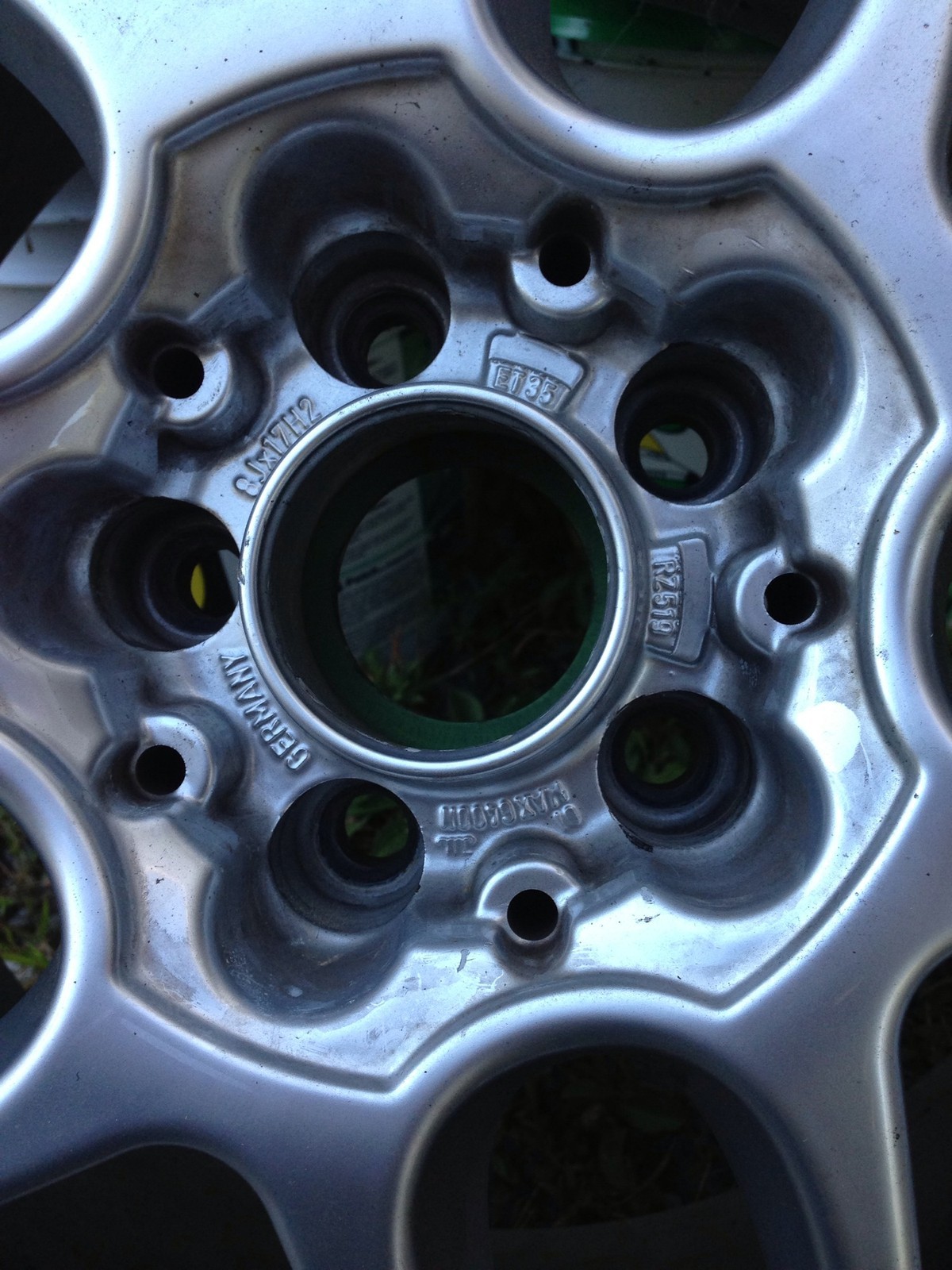 Year: N/A
Model: BBS RZ
Diameter: 17″
Width: 8″
Bolt Pattern: 5 x 112
Offset: ET 35
Condition: Used
Tires: Included Goodyear Eagle F1 235-45-17
Price: $500 Buy It Now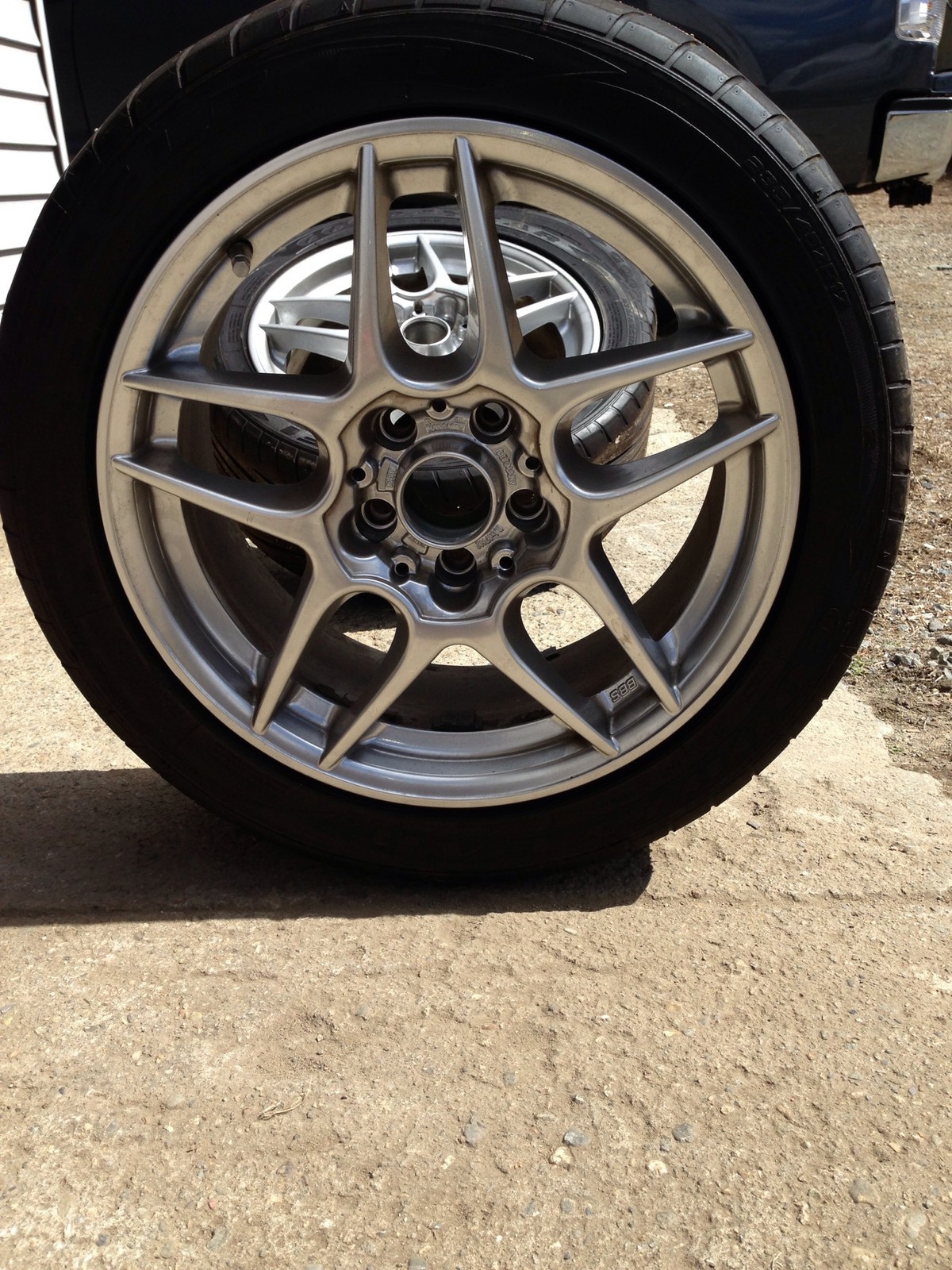 I have a set of 4 BBS wheels with Goodyear Eagle F1's. The tires are 235-45z-R17. There are a few minor blemishes in the wheels but other than that they are in good condition. Local pick up after sale or will try to assist buyer with shipping that they arrange.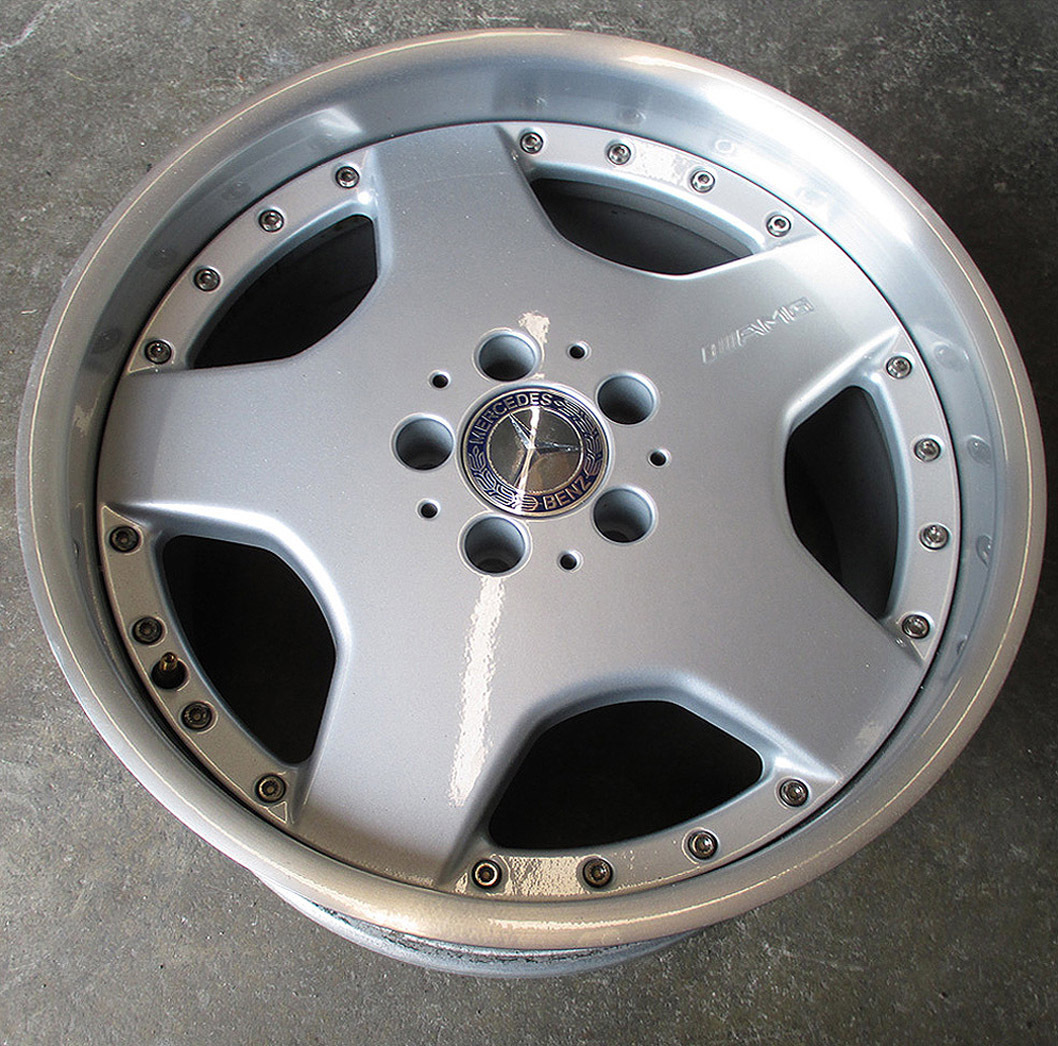 Lastly, nearly everyone pines over the AMG Monoblocks. They're cool looking wheels that really suit big-body Mercedes well. Today's set looks to be in fabulous condition and looks great in multi-piece configuration with polished lips. These are also aggressively staggered, and could either dress up a lower spec Benz or replace some horrible chromies your car's former homies put on there: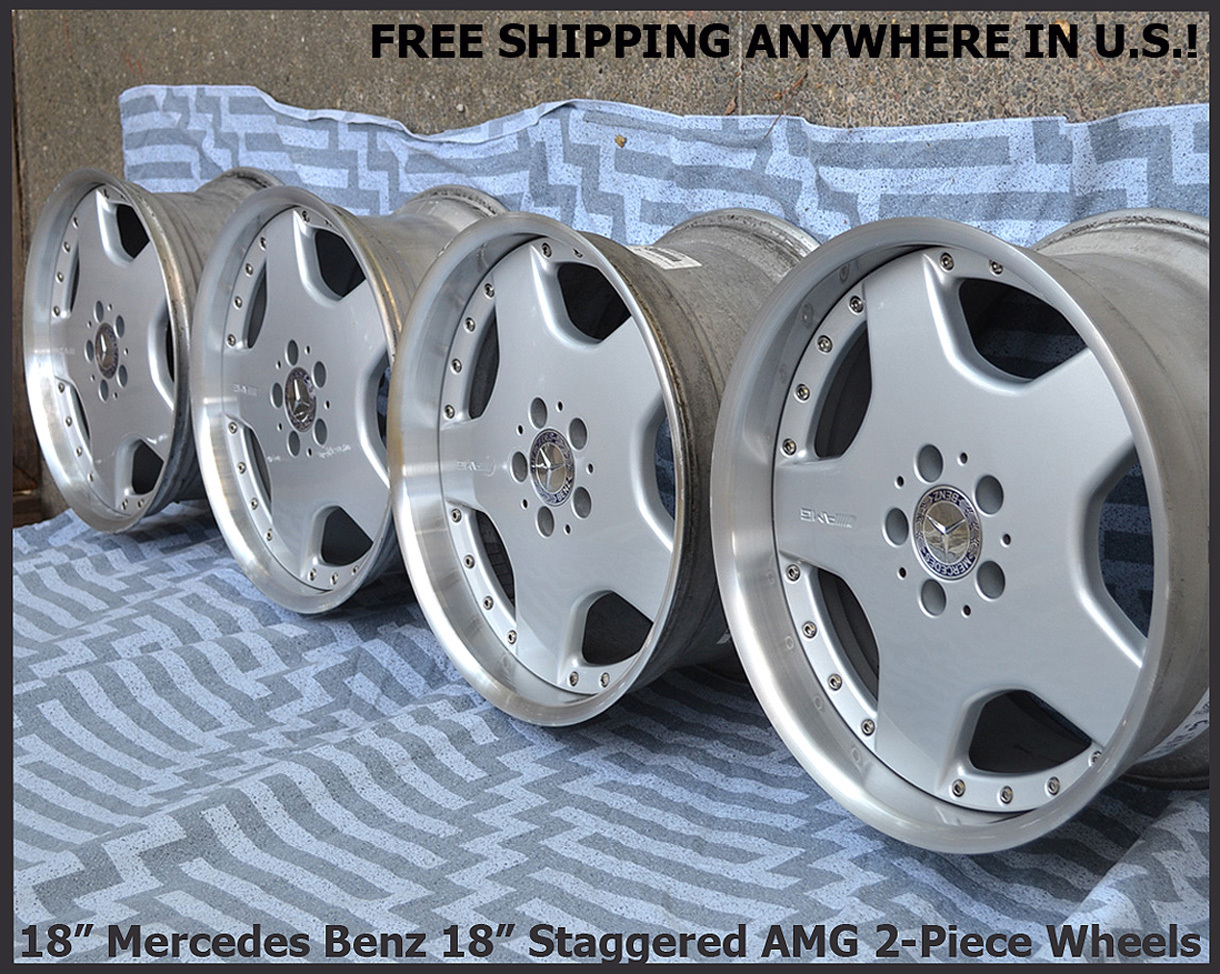 Year: 2002
Model: AMG Monoblock II
Diameter: 18″
Width: 8.5″ front, 10″ rear
Bolt Pattern: 5 x 112
Offset: ET 25
Condition: Used
Tires: Not Included
Price: $988 Buy It Now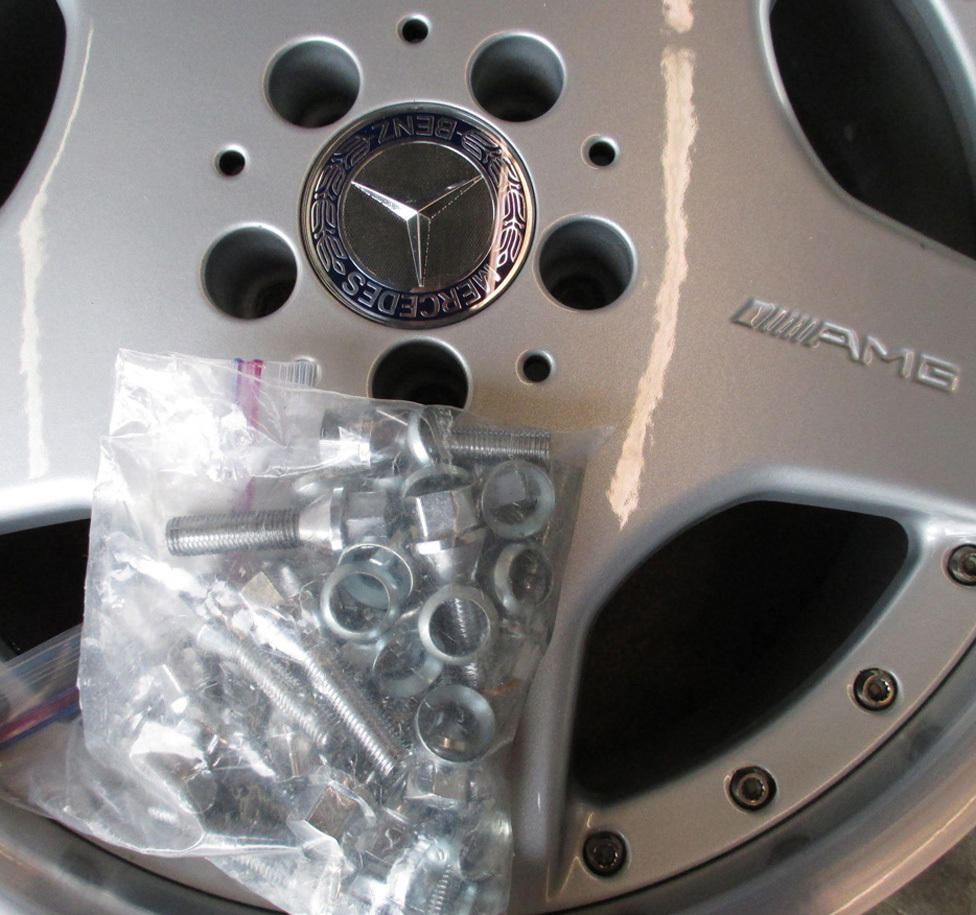 Offered for an appreciating new owner is this beautiful set of four Mercedes Benz 18″ AMG two-piece BBS staggered wheels with bolts. They came off a 2002 Mercedes Benz SL500. I am not certain what else they will fit. They are 18″ x10″ rears and 18″ x 8 1/2″ fronts with et25 offset. I am told they are Monoblok IIs. They are all in very nice slightly imperfect condition with some light blemishes/curb rash. Buy it now price includes free packing and shipping to you anywhere in the U.S..

Please check out my positive feedback here and feel free to call me directly at 650-307-2251
Which are your favorite, and what would you like to see?
-Carter