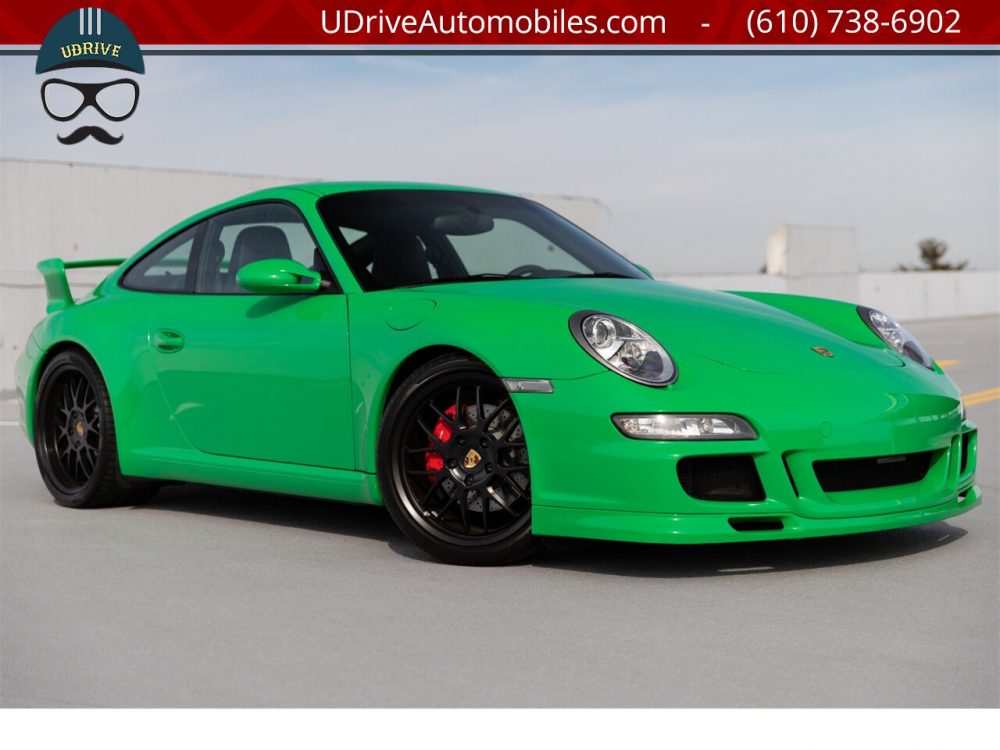 Maybe just because you can, doesn't mean you should. Porsche's paint-to-sample and Exclusive options programs has given us some real gems over the year, but every once in a while we get some real odd balls. Today's 2008 911 C2S is bordering on that. This 997.1 is finished in the same green as the GT3 RS which isn't the worst thing ever, but it is what happens on the inside that takes it to the limit in my eyes. Wait until you see for yourself.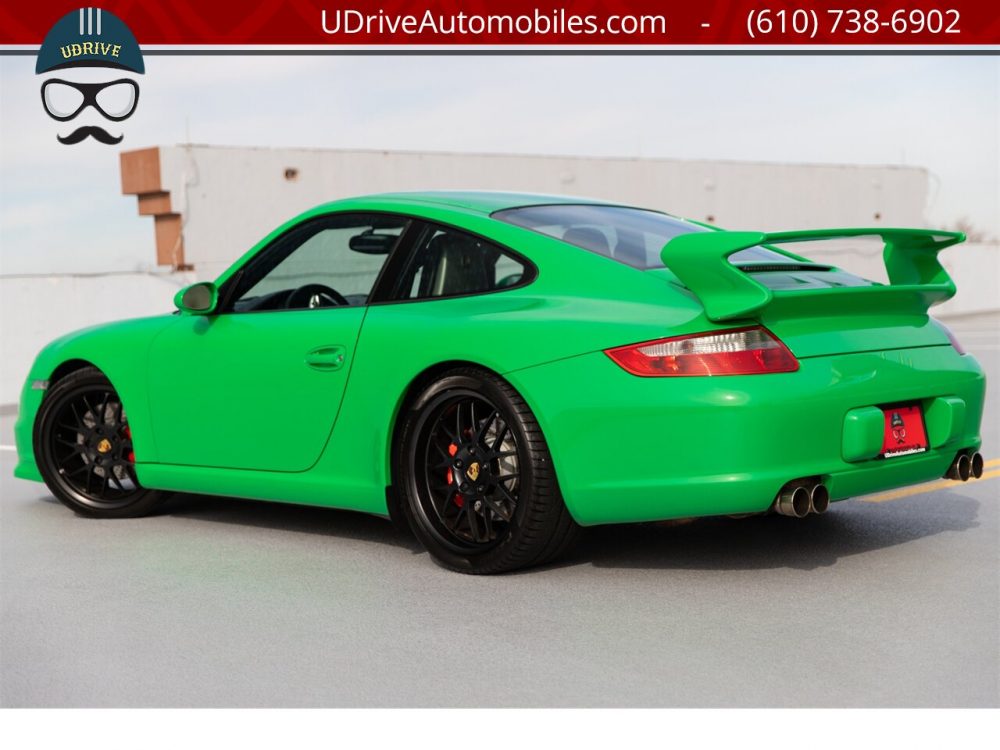 Year: 2008
Model: 911 Carrera S
VIN: WP0AB299X8S731286
Engine: 3.8 liter flat-6
Transmission: 6-speed manual
Mileage: 32,164 mi
Location: West Chester, Pennsylvania
Price: $74,900 Buy It Now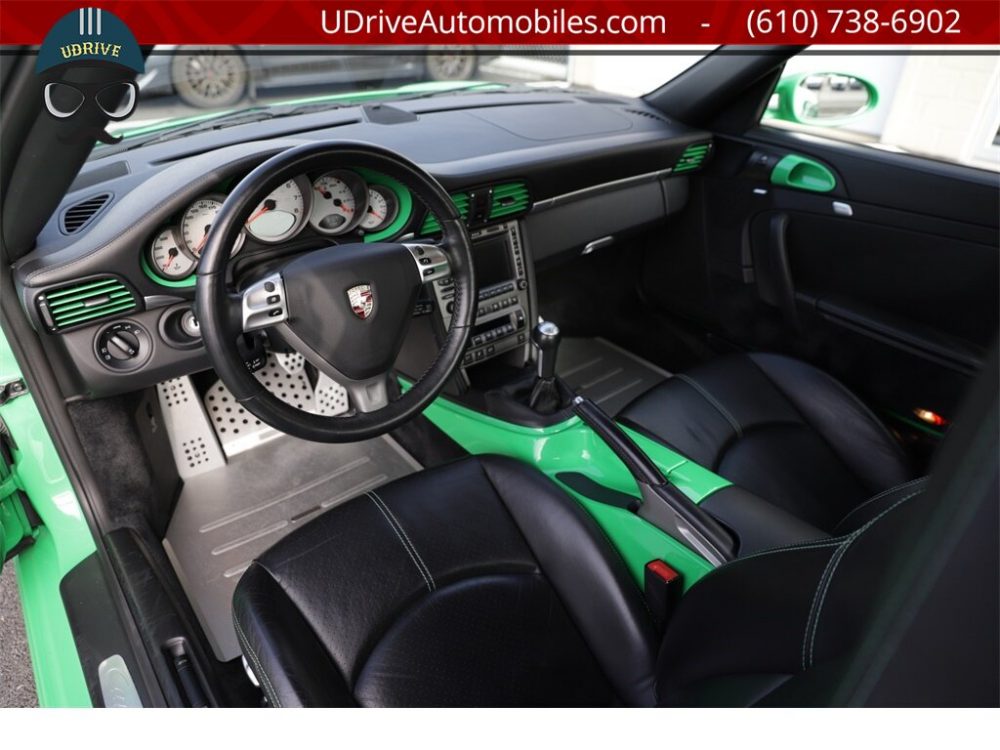 !!2008 PORSCHE 911S COUPE!!
!!6 SPEED MANUAL!!
!!PAINT TO SAMPLE RS Green | Black Full Leather Interior w/ Green Stitching!!
!!RS Green Accents Throughout!!
!!100% CLEAN CARFAX (AVAILABLE ON OUR SITE)!!

!!$116,850 Original MSRP…6 Speed Manual Transmission…Adaptive Sport Seats…Factory Aerokit…Stitching F/R seats Dev. Color RS Green…Exterior Color to Sample RS Green…Self Dimming Mirrors…Heated Front Seats…3-Spoke Steering Wheel Multifunction Leather…Navigation Module for PCM…Bose High-End Sound Package…997 Non-Metallic Paint To Sample…Floor Mats in Interior Color….Black Full Leather… Gear Lever Trim Exterior Color…Air Vent Slats Painted Exterior Color…Instrument Surround Painted Exterior Color…Headlight Cleaner Cover Exterior Color…Door Opener Painted Exterior Color…Thicker Leather Steering Wheel…Rear Center Console Painted Exterior Color…Porsche Crest in Headrest!!

Upgrades – Champion Motorsport F77 Package ($9,850 in parts) Includes: Werks1 Carbon Fiber Airbox…Werks1 Carbon Fiber Plenum…Tubi Style Exhaust Manifolds…Tubi Style Mufflers and GIAC Performance Software…In addition, K40 Radar has been installed along with OHLINS Coilover Suspension…Rennline Pedal Set…Rennline Metal Flootmats…Champion Motorsport 19in RG5 Wheels.

Protective Clear Film has been applied to the entire front end (bumper, fenders, hood) AND both doors, partial roof, partial quarter panels and partial rear bumper.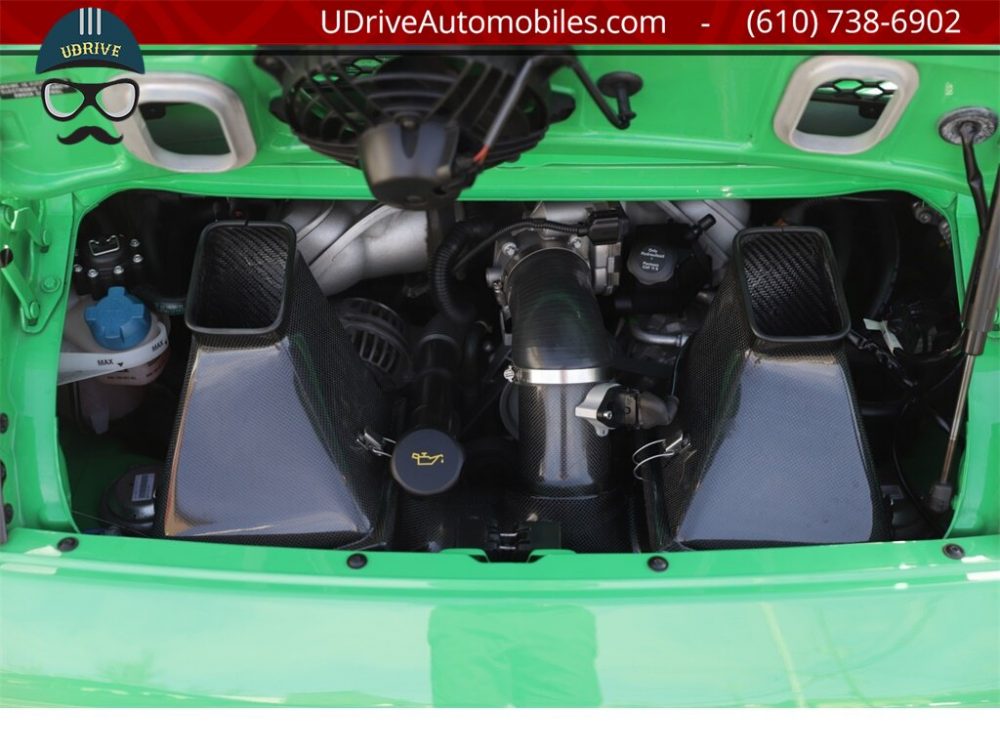 I give this credit, they love to take on some really wild Porsches. Like mentioned, I don't have a problem with the exterior green, but they went overboard with the green on the inside. I really enjoyed painted center consoles, but once you get into painted air vents and door handles, it looks like you went down to Pep Boys for some spray paint and just started blasting whatever you could find on the interior. The car isn't short on modifications either too with Ohlins coilovers, Champion Motorsports wheels, carbon air box system, Tubi-style mufflers, and on and on. Whoever owned this car really loved it, or maybe just loved buying every single thing they could find for it and then some.
Sadly, that doesn't bode well for maximizing your resale value. $75,000 is a very large number for a 997.1 C2S, even with all the factory options. That price is buys a whole lot of 997.2 cars, even GTS, and if you look hard enough, a 997.1 GT3. The crazy thing is, this car had the same sticker price when new as a 2007 GT3 of $117,000, and now the expectation is a $75,000? I don't think. Especially not with those worn climate control buttons.
– Andrew