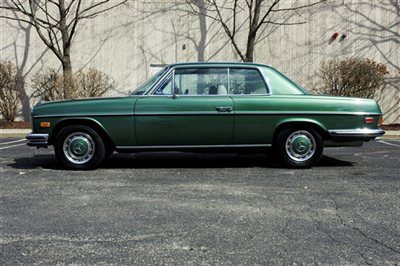 The Moss Green Metallic Euro-spec Mercedes-Benz 250CE 5-speed we wrote up about a month ago is back up for sale, still with a reserve auction. While not the most popular Mercedes-Benz model, this car offers a lot of value in classic Mercedes motoring and we think it looks fantastic:
The below post originally appeared on our site April 8, 2014: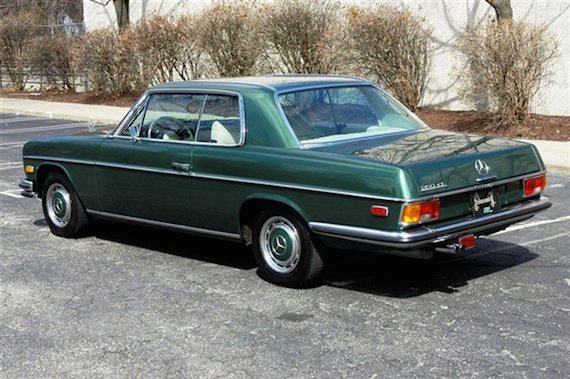 The 1967 Mercedes-Benz 250SL that Carter featured last week highlighted a very rare option for the manufacturer at the time, the ZF 5-speed manual gearbox. But the roadster wouldn't be the only model to employ this advanced transmission. The rather staid looking W114 Coupe would feature the 5-speed in the six cylinder models, complimenting what was, at the time, the newest chassis in the lineup. This 250CE for sale in Michigan was imported into the US in the 1990s and featured at one time in the Mercedes-Benz Club of America's magazine, The Star.