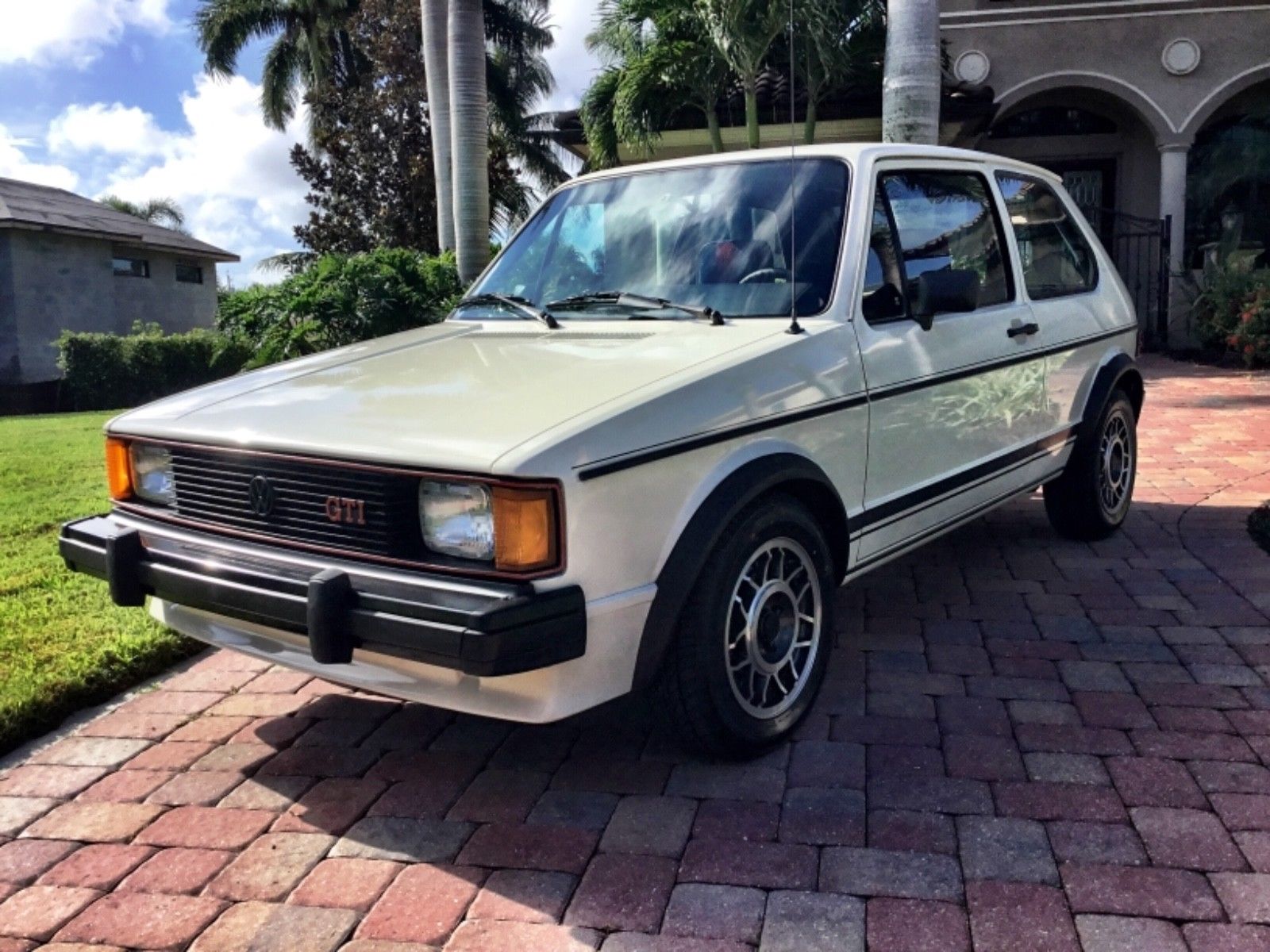 The seller "m3456y" on eBay has a secret. He manages to find some seriously impressive condition original A1 chassis cars – in particular, GTIs. I've looked at a few of them before, and they never fail to impress. In November 2017 there was a lovely white over red 1983:
May of this year brought a beautiful black over blue 1984:
And, another black '84, this one with red interior:
Each time I've been shocked by how clean the presentation is. Having owned one nearly two decades ago, mine was a wreck even then compared to these cars. It was full of miles, holes and mold with electronics and seat fabric that barely functioned. So every time I spy an A1 over this seller's driveway pavers, it's as if the clouds have parted and my long-since dead GTI has come back to Earth from Volkshalla, resurrected in much better shape than when I last saw it hanging from the cross.
Well, Mark's back with another GTI, and this one is the best yet. It's the most original with the lowest mileage we've seen in a while, and I bet it'll blow your mind, too:
Comments closed