One thing I really love about writing up these 10K posts is a odd combinations pricing allows me to come up with. For today's post, I decided to do something a little different. Instead of maximizing the budget, I decided to look at it from the perspective of what was a classic 1980s car that you could buy and maintain well under $10,000. Obviously, if you're willing to shill out much more, there are countless classics you can jump in to turn-key; but under $10,000 means with almost certainty that the car you'll be getting in to today will be at least in part a bit of a project. Is there anything wrong with that? No, I think there's an inherent appeal to trying to save and resuscitate a car that was in part neglected or just needs attention. Certainly I've tried to do that several times with 1980s cars – with mixed results. Today, I grabbed one classic from the 1980s (give or take, we'll see…) from each of the major manufacturers – which is the one you'd like to save?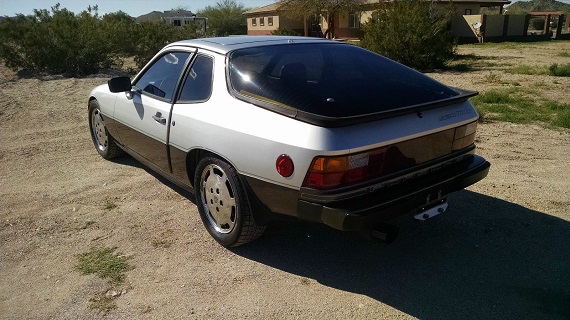 Year: 1980
Model: 924 Turbo
Engine: 2.0 liter turbocharged inline-4
Transmission: 5-speed manual
Mileage: 105,000 mi
Price: No Reserve Auction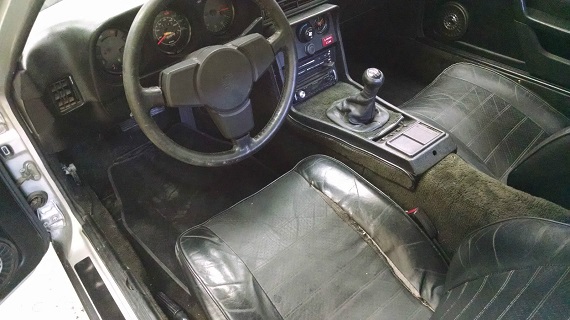 1980 924 Turbo

NO RESERVE!

very rare car.

has option sport group 16″ wheels

car runs and drives and looks good

All records! also has tons of advertisement stuff!

come with certificate of authenticity from Porsche

I am not a collector so I will try to consider all offers

this car was part of a estate sale I acquired and is in amazing condition. odometer show 5k miles on it but has rolled over. I have driven the car around for a bid and is fun to drive. paint is in very good condition don't see any dents or dings. pin stripe does have a few small scrapes but hardly noticeable. it is an factory a/c car . rear seats are like new condition passage seat is in in fair condition and drivers seat has let go at a couple seems. 5 speed Manuel trans. gets a lot of looks as there are few surviving turbos. zoom in on the pictures and you will find a nice nice car. a 500 dollars deposit will be required to my PayPal account upon winning bid. cashiers check (once cleared)to ship or cash in person to pick up car. thanks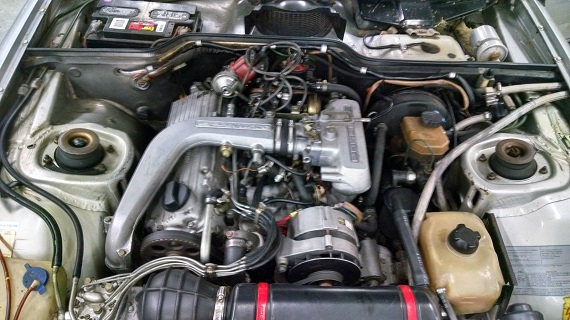 Like it or not, Porsches from the 1980s are steadily increasing in value. Briefly you could contemplate getting into a more exotic model than a 924 for well under $10,000, but the reality is that most good examples of 1980s Porsches – from the 944 to the 928 – are surpassing $10,000. The 924, however, remains quite affordable. One of the neater 924s to me is the 931 turbocharged model. From the great NACA duct on the hood to the two-tone paint job many received, it's just a neat and unappreciated car. Sure, it's not the fastest car in the world and this is still pretty early turbo technology, so expect some odd engine gremlins down the road. But overall, this example looks quite nice and was optioned well with the upgraded sport package including 4-wheel disc brakes. That said, there are areas that need attention – notably, the interior is pretty shabby looking in the seat department. Still, right now $4,000 buys this classic Porsche that I think in the forseeable future will be appreciated much more. That leaves you plenty of leftover money to fix up and polish this unappreciated turbocharged wonder.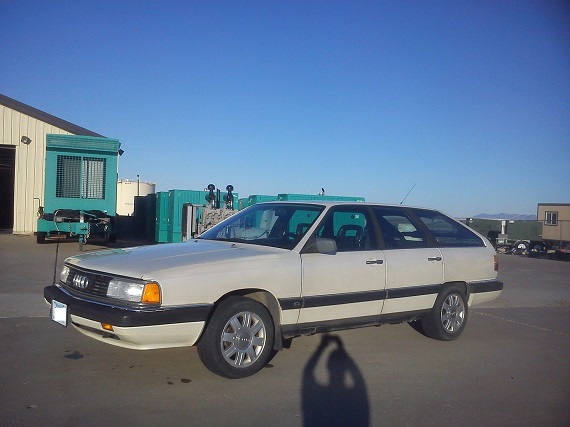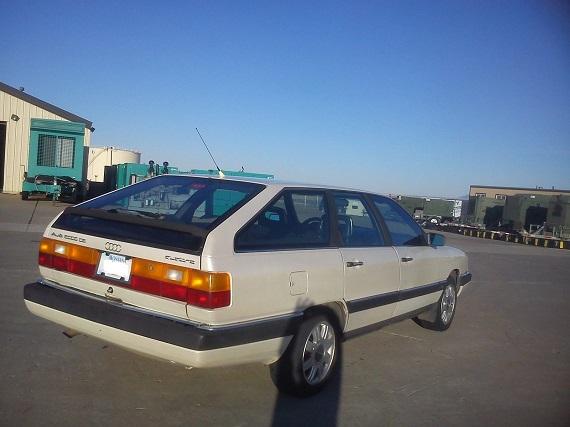 Year: 1988
Model: 5000CS quattro Avant
Engine: 2.2 liter turbocharged inline-5
Transmission: 5-speed manual
Mileage: 133,510 mi
Price: $2,000 Buy It Now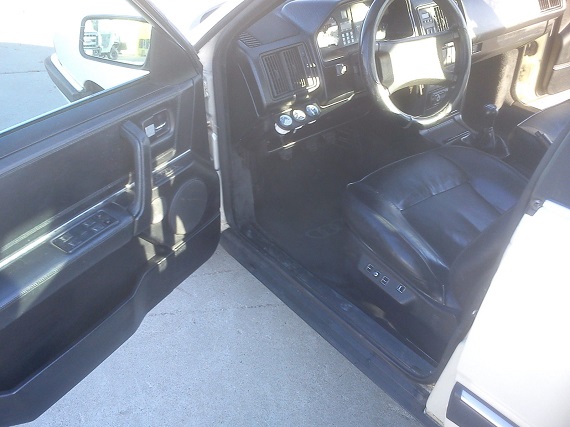 I have had this car for about 3 years. Bought it when I moved from Oregon to Montana. I got as my snow vehicle for Montana. It was a amazing snow car. It got 30 mpg on the freeway and 24 in town. I have taken it on many long trips (2 trips over 1000 miles a peace and a few others). I will be sad to see it leave but I need the money for buying baby Stuff. Great Car Priced to Go! Please email me with any questions. I will be more than happy to email you back answers.

The Extras:
Spare Engine (Same block as the Audi 5000tq. But it has heads from the Audi 4000 engine.)
Spare Transmission (Will need to be used with the spare differential to be the same gear ratio.)
Spare Rear Differential
Spare Sunroof motor
Spare Half Shafts
Spare Fuel Distributor
Spare Fuel Pump
Spare Rear Windshield Wiper Motor
Spare Alternator
Spare Timing Belt Kit
Spare Relays
Actual Repair Manual from the Dealership
Spare Rims (originals but I liked the others much more)
Spare Radiator
(Alot Of these extras came form a Audi 4000 I had. It had a fight with a dear, and lost. After that I pulled all the useful parts and crushed the Audi 4000)

The Good:
Strong Engine
Body In Excellent Condition
Good Fuel Economy
All Wheel Drive works amazingly
Sunroof works
Great looking leather interior
New Radiator
New upper Radiator hose
New Heater Core
Surprisingly fast for a station waggon
Under body is in amazing shape
Next to No rust anywhere on this car (helps that this mettle is a galvanized steel)

The Bad:
One rear window regulator dose not work
Speedometer dose not work (but it has a digital one that displays on the windshield, like a corvette.)
Temp gauge is intermittent (So I put a aftermarket one on the car. You can see it on the interior pics. I don't like the risk of overheating, and it dose not!)
AC dose not work
Driver side heated seat dose not work (just the heat, all the movement in the seat is great)
Rear window wiper motor dose not work (but I will give you a spare with it)
A little of the stitching on the front seats is starting to come out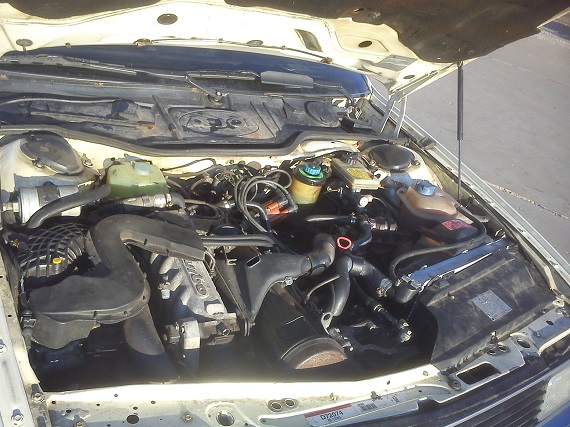 If you're a bit more of a family man and need some room for your hobbies, few can do in the 1980s what the Audi Avants did. Turbocharged and all-wheel drive with locking differentials, this is the combination that put Audi on the map. This particular car is even presented in the typical '80s Audi pearlesant white – this was as expensive as Audis got in 1988. The 1988 Audi 5000 was also a bit unique; they received the updated Audi font badging but retained the old numbering system. In 1989, this car would be the 200 quattro. However, like all 1980s Audis, this car appears not to have lived the easiest life, and there's a "dose" of non-functional items. It also sits on A4 wheels, which look slightly out of place but are the correct dimension and offset – correctly, it should have matched pearl 5000CS "Aero" wheels or the more expensive Fuchs option also seen on the Quattro. But with a trunk-full (avant-full?) of spares and an asking price of only $2,000, this is cheapest of the group. You'll have your work cut out to return it to pristine shape, but then you've got $8,000 to do so – making this the most budget-friendly and most capable of the group.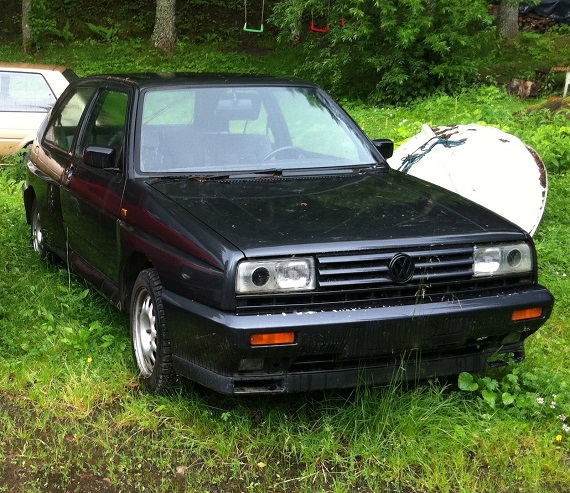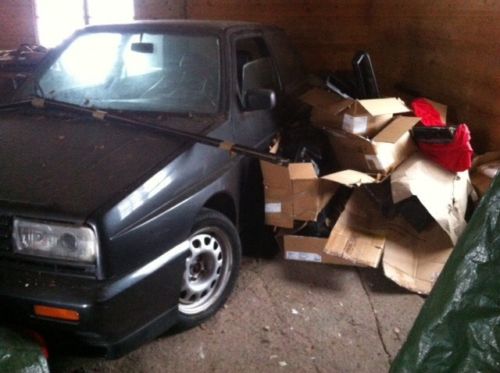 Year: 1990
Model: Golf Rallye
Engine: 1.8 liter supercharged inline-4
Transmission: 5-speed manual
Mileage: 5,000 km (3,200 mi)
Price: Reserve Auction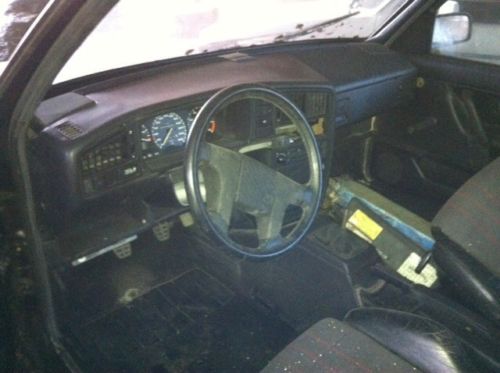 Selling a rare vw golf rallye project. Only 5000 of these were made in Belgium. The car has been stored in a barn since early 1990's and only has 5000 km on the odo. During the time in storage many parts went missing. This project came to me a few years ago and i have bought almost all of the missing parts but i don't have space for it anymore. The car is 95% complete, only some engine parts like hoses and wires missing. There are a few dents, scratches and some minor rust. The passenger door metal is damaged from theft attempt, but a replacing door is included. The paint is chipping on the bumpers. Overall the condition is very good as the car has only seen a few thousand miles and stored inside for over 20 years.

The car can not be registered anymore due to its title (parts only) and does not have a vin.

With this car is included another, blue rallye bare shell with german documentation and a clean title which can be used to complete the grey one.

Boxes in the pics are full of parts. Radiator, 2 original rallye dashboards, turbo, Center console, gauges, mfa control and a lot more.

The blue chassis needs some metal work at the metal widenings below doors and at the front. Replacement parts included.
Vin: wvwzzz1gzkb12xxxx

I can help with shipping and can if needed cut the necessary parts from the blue chassis to complete the grey car.
If you thought the Audi was the basket case here, you were very wrong. Any 1980s Volkswagen should pretty much automatically be considered a Pandora's box of repairs – but then, there is a hard-luck underdog feeling to the Volkswagen that keeps people coming back for more. In the case of the Mk.2 GTi, finding a good one in the U.S. is difficult, and pretty much any example you can put your hands on is going to be a work in restoration and un-modding. If you're going to do it, then, why not start with something a bit more exotic, like the Golf Rallye. Supercharged and box-flared, the Rallye was a homologation special in the same ilk as the Quattro and M3. However, it was never imported to the U.S., meaning this forced-induction icon is highly sought by enthusiasts here. That's the reason this wreck appears; it will need a tremendous amount of work to be considered a clean and reliable classic – but arguably, it has the most potential value out of this group, and might be the only one you could make money on. That's contingent on the price being right; with a reserve auction, it's hard to say what the seller is looking for and you'll be stuck importing two non-running shells to the U.S. with a boatload of parts and a headache that even Excedrin couldn't solve. Yet there's still something appealing about at least considering it…..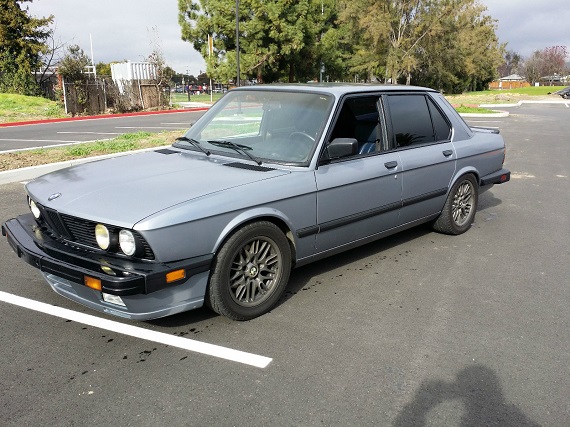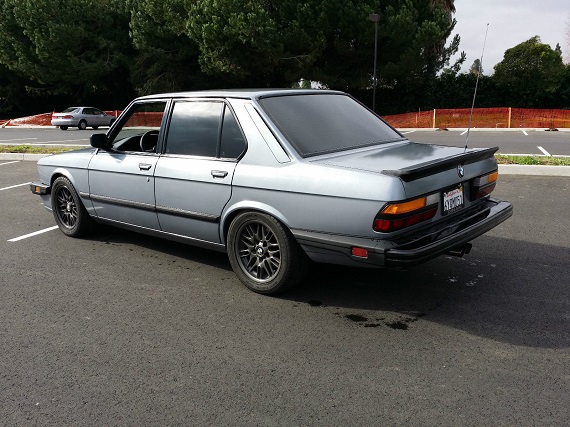 Year: 1987
Model: 535i
Engine: 3.4 liter inline-6
Transmission: 5-speed manual
Mileage: 211,800 mi
Price: $5,500 Buy It Now
1987 BMW 535i. 211,800 miles, 5-speed. clean title in hand. Passed California smog check on 1/19/2015. This car runs excellent and has great power.

Dinan tuner chip.

Dinan lowering springs w/Bilstein sport shocks. Rides very nice.

Dinan front and rear sway bars.

Brand new Oxygen sensor installed

Oil changed with Mobil 1 synthetic

Replica M5 16″ wheels professionally powder coated grey in excellent condition.

Tires have 80% tread

Custom cat-back exhaust. Sounds great.

A/C blows very cold.

All electronics work. Cruise control, pwr seats, windows, etc…

Leather interior is in good shape. no tears in seats.

Leather wrapped steering wheel.

Aluminum pedals and shift knob.

Aftermarket Sony stereo with Bluetooth and Satellite radio.

2 Kenwood 12″ Subwoofers in trunk.

535is front air dam and rear spoiler

Car was re-sprayed by previous owner. All chrome trim is painted black.

This is an awesome car to drive. The engine and transmission are in great condition and it's fun to drive.

At 45mph there is a shimmy from the front end. Very common for the e28 chassis. The previous owner replaced both the left and right upper and lower control arms and bushings, so the shaking may be caused by another suspension component.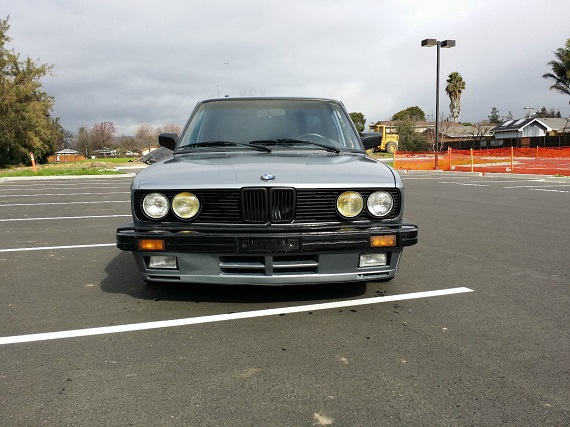 Not up for the challange of the Rallye? Well, I just couldn't do a third E30 this week, I'm sorry. I already had violated my rule of "no E30 posts" by a full 200%! So in the world of BMWs, that leaves tatty E23 7s, a few wrecks of E24 6s, some overpriced and underwhelming E21 3s, or the E28. While a few years ago if you were clever you found a M5 for around $10,000, those days are mostly gone. That leaves the 535i as the next option, so this 'is'-look 1987 finds its way here. I like the sapphire over blue color combination and there are some nice Dinan bits; that said, there's a lot I'd change, too. The wheels don't work and look cheap, the too-many blacked out bits look a touch tacky, and the window tint is horrible. It also has the highest mileage in the group by some way, and it has the infamous BMW shimmy still present. But as a West Coast car, it should be rust free and the E28s are as notorious as the Audis for racking up miles with ease. Still, $5,500 seems a bit strong for a slightly tatty higher mileage non-is to me.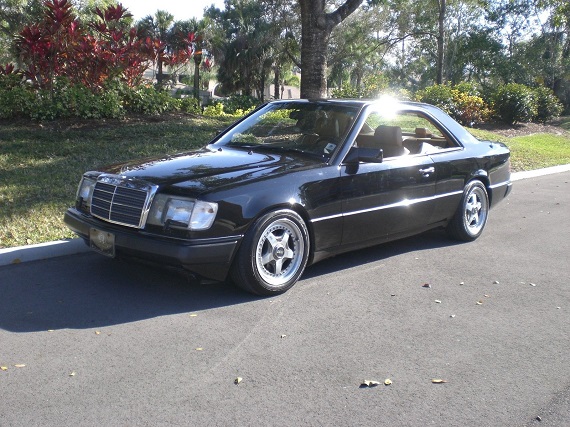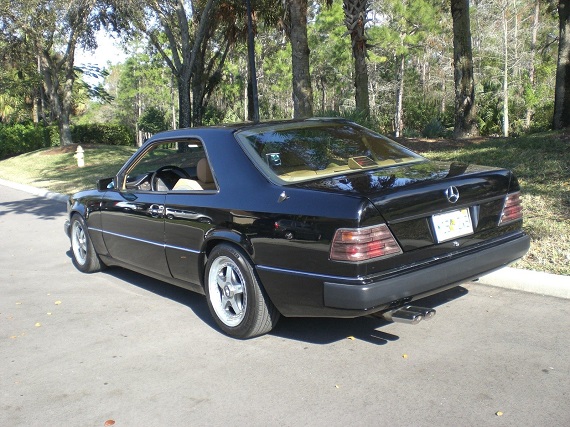 Year: 1991
Model: 300CE
Engine: 3.0 liter inline-6
Transmission: 4-speed automatic
Mileage: 106,500 mi
Price: No Reserve Auction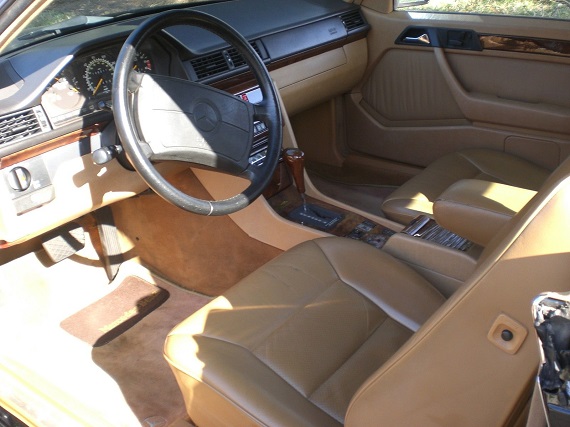 Rare 2 door hardtop coupe. 24 valve 6 cylinder. Same owner last 21 years. Always garaged, southern car. Sunroof and cold air. BBS wheels, Eibach springs, Euro lenses. Recent tires, blower motor, shocks, brakes, front end rebuild and oil change. Drives like a new car. Laser straight body, no dings. Beautiful palamino leather interior. 106,500 miles.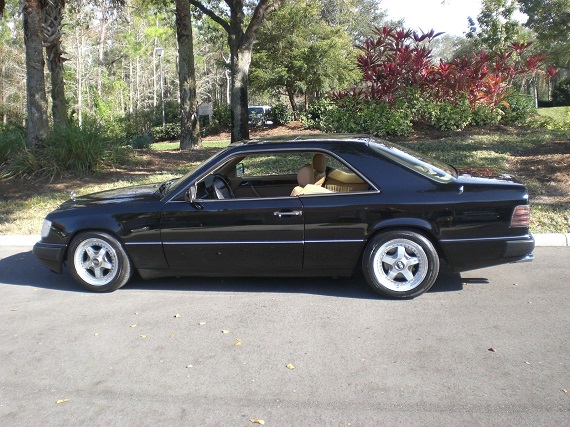 Okay, yes, this is a 1991, but it's boxy enough to be an '80s icon so here it is. Like the others here, the W124 is famous for being a long lived, much loved model. Some of the prettiest of the non-500Es have to be the CE pillarless Coupes, and this particular model struck me. That's because the BBS RF 3-piece wheels really make the car, at least in my mind. They're certainly much less common than the normal RSs associated with '80s BBS wheels, but they make this car look special. There are a host of upgrades, from the suspension to the wheels, along with recent maintenance. And on top of the superior condition to the rest of the lineup, this car has the 24 valve version of the M104 under the hood. A pleasing color combination, perfect looks and enough life left to last a few decades, this W124 is also budget friendly – a no reserve auction, currently $5,000 buys it. To me, the only downside is the automatic transmission which leaves it decidedly a bit less sporty than the rest of the group.
Ultimately, which is the winner to me? I love the concept of the Rallye, but if I were going through the crazy prospect of importation, it wouldn't be this car and certainly not anything in this condition. It would have to be nearly free for me even to contemplate. I've done the Audi previously; I owned a 1989 200 quattro Avant. It was fun, capable and neat looking, but it was also a labor of love to keep going because small things kept breaking. It's always nice to see clean Avants, but I wouldn't consider one again unless it was a 1991 20 valve. The 535i is a fun car and I've spent many miles behind the wheel of them, but this one seems a little overpriced for my liking considering the amount of work that would be needed to make it what I'd want. That brings it down to the 924 and 300CE; for me, it's a hard choice. On the surface, the 300CE looks so far superior that would be the natural choice. But the underdog, do-things-differently side of my just loves those two-tone 924 turbos, and this one has some interesting options. For me, it'd probably be the one I chose with a tinge of regret for passing up the W124. Heck, if $10,000 was really your budget, why not buy both?
-Carter