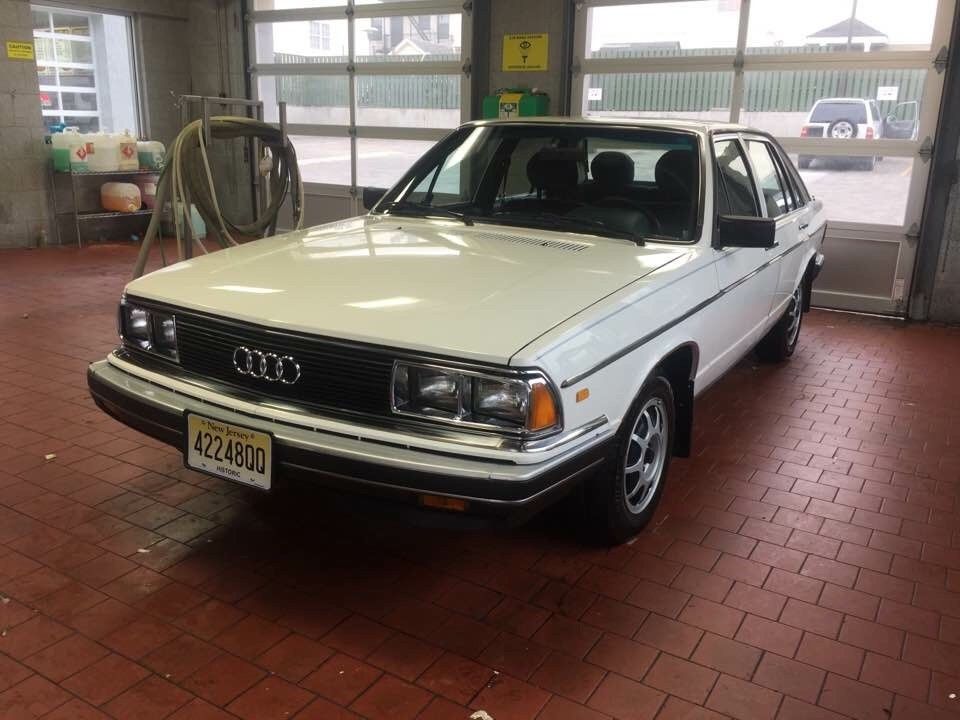 Update 12/2/18: The manual 1981 5000S has been relisted with a reserve auction and opening $6,500 bid price. It bid to $5,100 last time around and I was surprised it didn't sell. Based upon the other Type 43 sales recently, the current listing seems ambitious so we'll probably see this one remain for sale for a bit.
Update 11/11/18: The 1980 5000S sold for $2,600.
I wasn't particularly effusive with praise for the Type 44 Audi 5000S, although it was almost certainly the car which kept Audi's doors open and lights on in the U.S. during the 1980s. Part of the reason that the Type 44 was so successful was that it was a major step forward from the Type 43, a car designed in the 1970s that felt…well, decidedly like it was from the 1970s. It was big, boxy, not particularly efficient and not particularly technically advanced – especially when compared to the model which replaced it.
However, there were some great qualities about the Type 43. It was the model that introduced mass turbocharging to Audi with the 200 5T, a de-tuned version of which would appear in the U.S. as the Audi 5000 Turbo. Audi used that idea to launch the Quattro a bit later, and the rest is history. The Type 43 was also quite a handsome car, though like many from the period its looks were hampered by the DOT-approved bumpers. Although well reviewed by magazines and offering class-leading features and technology, the Type 43 never really sold in great numbers. A total of 163,442 sold here between its 1978 launch and 1983, the last model year before the Type 44 replacements rolled into dealers. That was just a bit better than the C1 Audi 100 had sold here, a car with a less-than-stellar reputation. Clearly, the Type 43 spent most of its time erasing the memory of the C1, and consequently it is important as it laid the cornerstones for the more successful Type 44.
Today C2s are pretty hard to come across, though we do see a regular flow of them across these pages. Today's examples are the more pedestrian (and more common to find) 100 horsepower naturally aspirated versions rather than the early Turbo. Still it's a bit of a treat to get two at the same time, so here we go:
1 Comment