Time for another Honorable Mention Roundup, and we're sporting some great 1990s style with one throwback to the 80s in this edition. With lovely coupes from Volkswagen, Porsche and BMW, two Audi sedans round out the lineup. Which is the one you'd like to grab for this holiday season? Thank you again to our readers who sent in suggestions, we always appreciate them!
Year: 1985
Model: M635CSi
Engine: 3.5 liter inline-6
Transmission: 5-speed manual
Mileage: 58,974 mi
Price: Est. $40,000

Our reader Harjodh spotted this M-Tech equipped M635CSi on Bonhams Auctions. Though the auction will be gone by the time this hits the page, it's still a lovely example that should be a bellwether for the direction of the E24 and E28 M packages. Though the miles aren't museum low, the rest of the car is pretty impressive for sure and looked lovely on upgraded E39 Style 5 multi-piece wheels. If it hits the estimate $40,000, that's one of the higher recorded sales we've seen on a M635CSi.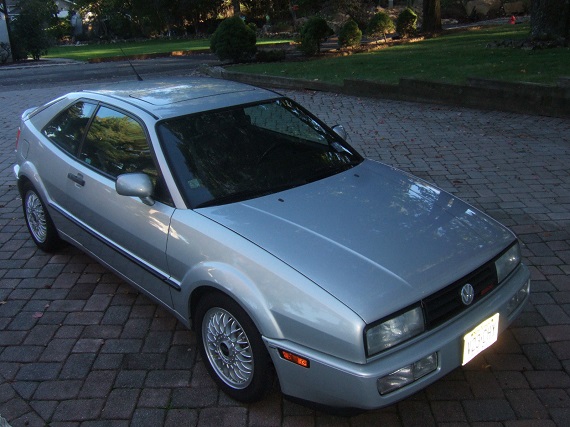 Year: 1992
Model: Corrado SLC
Engine: 2.8 liter narrow-angle VR6
Transmission: 5-speed manual
Mileage: 56,790 mi
Price: Reserve Auction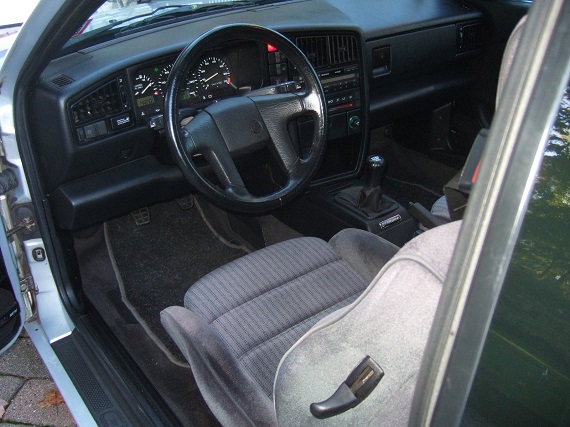 The market on these VR6 equipped Corrados tends to be all over the map, but generally high by 1990s Volkswagen standards. The best of the bunch, the last of the run generally are considered the best and most reliable compared to some of the early G60 cars. Silver is more unusual to see and looks great paired with the unusual blue/grey velour interior.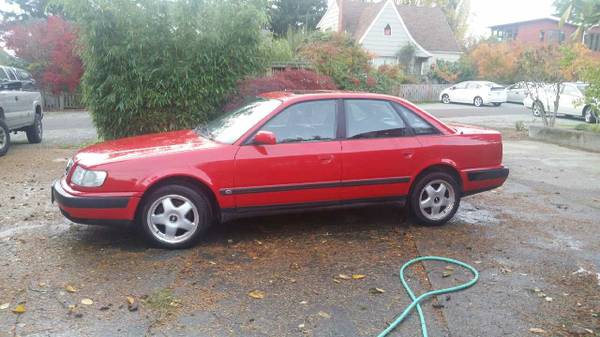 Year: 1994
Model: S4
Engine: 2.2 liter turbocharged inline-5
Transmission: 5-speed manual
Mileage: Not Listed
Price: $4,000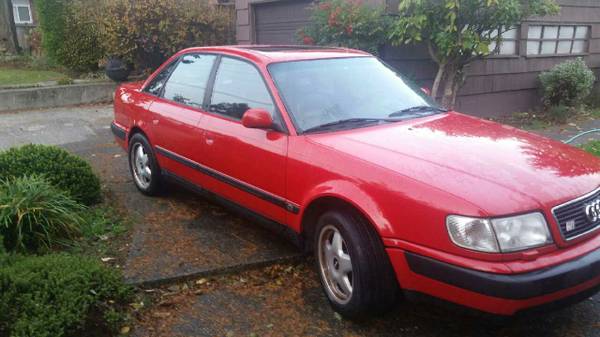 Resplendent in Tornado Red, this 1994 S4 features some earlier and stiffer 1992 springs and an upgraded chipset, but otherwise appears to be a stock model in good condition. It's suffering from some typical clearcoat issues, but at $4,000 could make a clean and quick winter wonder. Thanks to our reader John for the spot!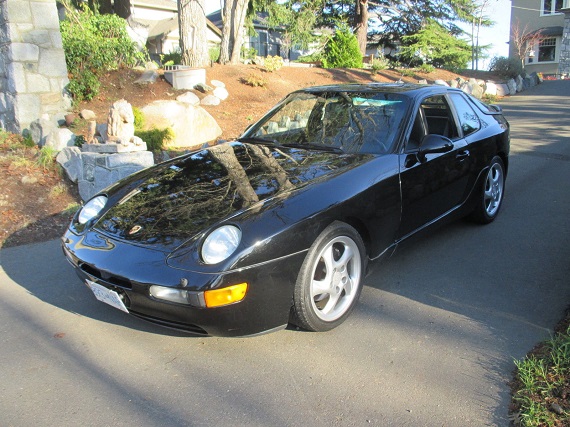 Year: 1992
Model: 968
Engine: 3.0 liter inline-4
Transmission: 6-speed manual
Mileage: 193,000 mi
Price: Reserve Auction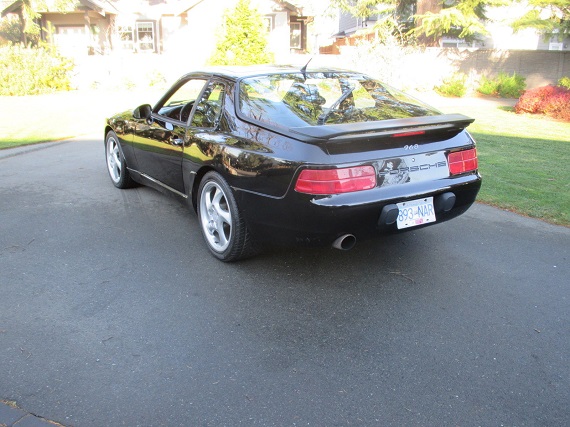 The miles read close to 200,000, but the condition of this 968 Coupe belies that. Upgraded with 993 Turbo Twist wheels and an aftermarket exhaust, the reserve has yet to be met with bidding only at $7,500. If it could be had around or under $10,000, this would certainly make a compelling alternative to the 944 Turbo.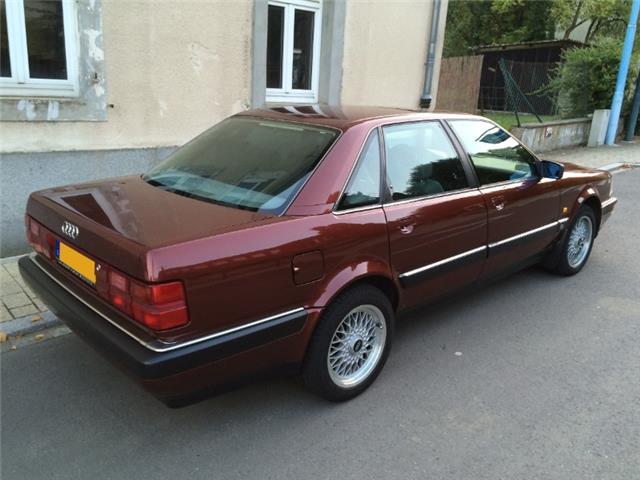 Year: 1991
Model: V8 quattro
Engine: 3.6 liter V8
Transmission: 4-speed automatic
Mileage: 105,230 km (65,386 mi)
Price: E. 11,500 ($12,623)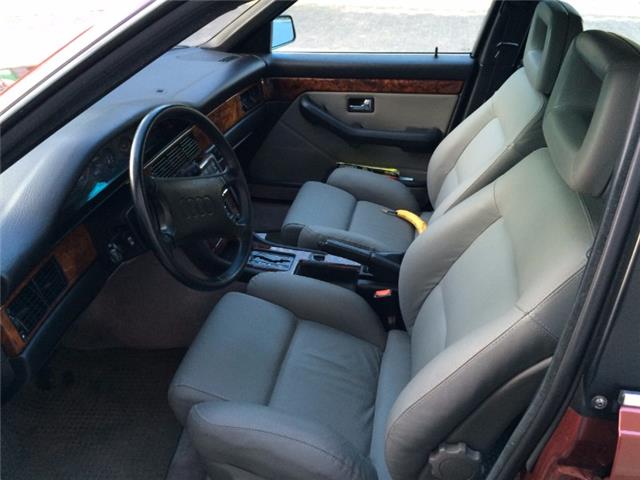 Our reader John also spotted this lovely V8 quattro. Featuring the upgraded 16″ BBS RZ alloys and sport seats, the color appears to be Cyclamen Red Pearl. Condition appears to be far above average – more typical of how these German market V8s come up for sale. Miles are low but the price is pretty strong for an automatic 3.6.
Which would be the one you'd opt for?
-Carter