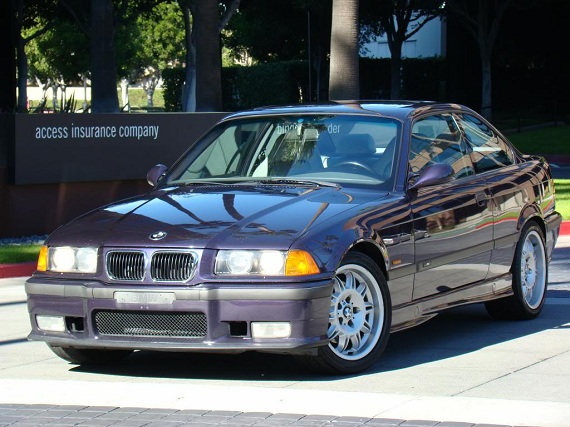 Well, I hope this will stir some interest, as I think this is a bit of an interesting comparison. What level of performance can you buy for $10,000 (give or take) these days? Surprisingly, there are a lot of options – and those options vary pretty seriously in their execution and packages; there's a wagon and a sports car, two sedan-based coupes and a hatchback. Engines range from a 2 liter turbo to a V8, with a bit of everything in between. Yet, what appears to be a very strange comparison linked only by price is revealed to be much closer when you look at performance figures:
E36 M3: 240 hp, 0-60 6.0 seconds, 3,200 lbs
944 Turbo: 220 hp, 0-60 5.9 seconds, 2,900 lbs
CLK500: 302 hp, 0-60 5.7 seconds, 3,800 lbs
S4 Avant: 250 hp, 0-60 5.6 seconds, 3,700 lbs
GTi: 200 hp, 0-60 6.6 seconds, 3,200 lbs
The range is much closer than you'd expect – especially when you consider that these figures could easily be equaled in margin of error, driver skill and reaction time. In the twisties, the lower powered cars like the GTi catch up to the higher power CLK and S4. All are, in one way or another, practical choices. Some are destined (or already) classics, while others will likely fade away. So what would be your choice? Let's start with an M3 we've already seen: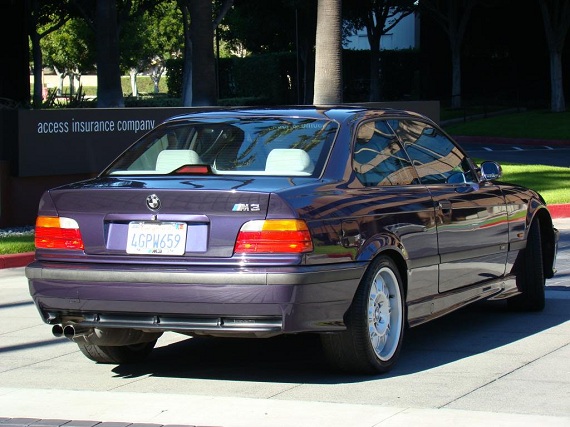 Year: 1999
Model: M3
Engine: 3.2 liter inline-6
Transmission: 5-speed manual
Mileage: 137,000 mi
Price: $11,500 Buy It Now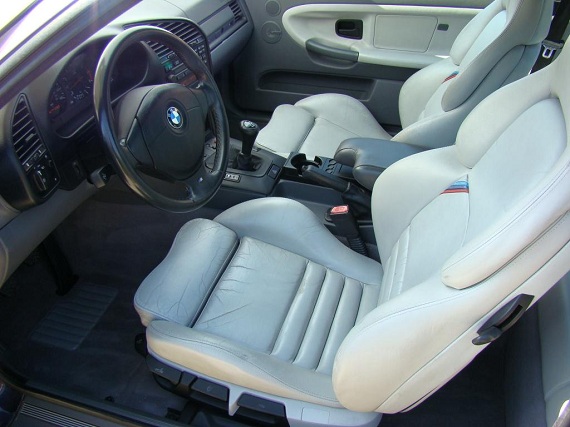 1999 BMW M3
SELLING A VERY CLEAN 1999 BMW M3 COUPE WITH 137,000 MILES * 3.2L 6 CYL. ENGINE * 5 SPEED MANUAL TRANSMISSION * TECHNO VIOLET EXT. * GRAY INT. * HARMAN KARDON * 6 CD CHANGER * KEYLESS ENTRY * POWER WINDOWS, MIRRORS, DOOR LOCKS, SEATS, SUNROOF * COLD A/C. THIS M3 IS CLEAN AND WELL KEPT. EXTERIOR IS VERY CLEAN AND PAINT IS SHINY. CAR WILL NEED TIRES SOON. THE INTERIOR IS ALSO IN GOOD CONDITION BUT SEATS DO SHOW WEAR AND TEAR. ENGINE IS STRONG AND THERE ARE NO LEAKS. CAR HAS A CLEAN CARFAX REPORT WITH ONLY ONE OWNER AND IT HAS BEEN IN SOUTHERN CALIFORNIA SINCE NEW. EMAIL US IF YOU HAVE ANY QUESTIONS OR WANT TO TEST DRIVE THE VEHICLE.

TERMS OF SALE

ALL INSPECTIONS MUST BE DONE BEFORE THE AUCTION ENDS, NO EXCEPTIONS! THIS VEHICLE IS BEING SOLD "AS-IS, WHERE IS" CONDITION WITH NO WARRANTY, EXPRESSED WRITTEN OR IMPLIED. ANY DESCRIPTIONS OR REPRESENTATIONS ARE FOR IDENTIFICATION PURPOSES ONLY AND ARE NOT TO BE CONSTRUED AS A WARRANTY OF ANY TYPE. IT IS THE RESPONSIBILITY OF THE BUYER TO HAVE THOROUGHLY INSPECTED THE VEHICLE, AND TO HAVE SATISFIED HIMSELF OR HERSELF AS TO THE CONDITION AND VALUE AND TO BID BASED UPON THAT JUDGMENT SOLELY. THE SELLER SHALL AND WILL MAKE EVERY REASONABLE EFFORT TO DISCLOSE ANY KNOWN DEFECTS ASSOCIATED WITH THIS VEHICLE AT THE TIME OF LISTING AND AT THE BUYER'S REQUEST PRIOR TO THE CLOSE OF SALE. SELLER ASSUMES NO RESPONSIBILITY FOR ANY REPAIRS NEEDED AFTER THE VEHICLE IS DELIVERED. ALL SALES ARE FINAL. BY PLACING A BID ON THIS VEHICLE YOU ARE ENTERING INTO A LEGAL AND BINDING CONTRACT TO PURCHASE THE ABOVE-DESCRIBED VEHICLE. I RESERVE THE RIGHT TO CANCEL ALL EXISTING BIDS AND END THE AUCTION EARLY SHOULD THE ITEM NO LONGER BE AVAILABLE FOR SALE. PLEASE EMAIL ME WITH ANY SPECIFIC QUESTIONS.

BUYER PAYS FOR SHIPPING AND WE CAN MAKE THE ARRANGEMENTS. A $500 DEPOSIT DUE 3 DAYS AFTER END OF AUCTION BY PAYPAL OR CHECK. THE REST OF THE BALANCE MUST BE PAID IN LESS THEN 7 DAYS WITH A CASHIERS CHECK, BANK TO BANK TRANSFERS OR WILL HOLD THE CAR UNTIL CHECK WILL CLEAR. OUT OF STATE BUYERS ARE RESPONSIBLE TO PAY SALES TAX AND REGISTRATION IN THEIR OWN STATE. AS A LICENSED DEALERSHIP WE WILL COLLECT SALES TAX AND REGISTRATION FEES FROM CALIF. RESIDENCE. NO MONTHLY PAYMENTS!!!! PLEASE REMEMBER YOU ARE BIDDING ON A USED CAR THEREFORE IT WILL HAVE SOME WEAR DO TO AGE AND USE. DO NOT BID IF YOU DON'T HAVE THE MONEY OR LOAN APPROVED AND ONLY BID IF YOU INTEND TO BUY, SERIOUS BIDDERS ONLY. YOUR BID IS YOUR CONTRACT, ANYONE WHO BACKS OUT WILL BE REPORTED TO EBAY, GIVEN A BAD FEEDBACK AND LEGAL ACTION WILL BE TAKEN! EBAY IS NOT A GAME. BID WITH CONFIDENCE CHECK MY FEEDBACK.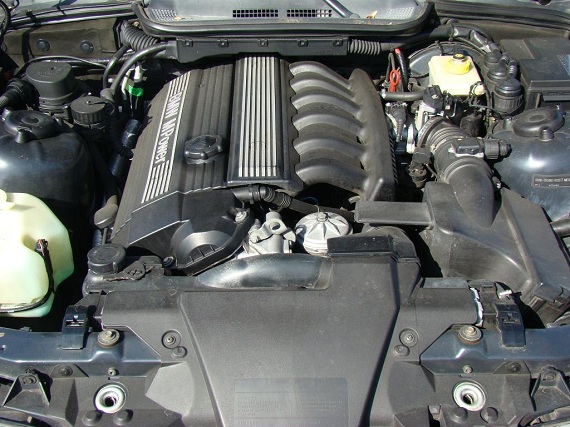 I'm a little surprised this M3 is still available. I wrote it up back in June and it still seems like a great deal. I love the color combination and think that the E36 is a star on the rise, especially for good examples. This car strikes me as a great compromise between daily driver potential, future classic status and occasional fun car. But what about something that's already a classic, like this 944 Turbo?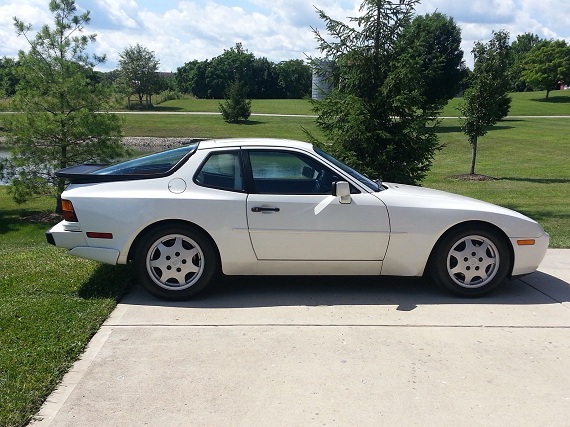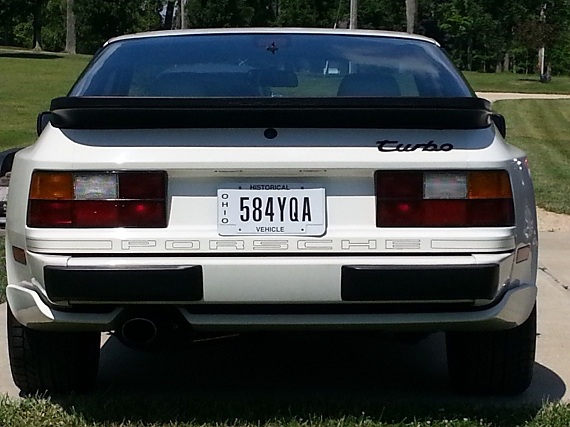 Year: 1986
Model: 944 Turbo
Engine: 2.5 liter turbocharged inline-4
Transmission: 5-speed manual
Mileage: 75,500 mi
Price: $12,500 Buy It Now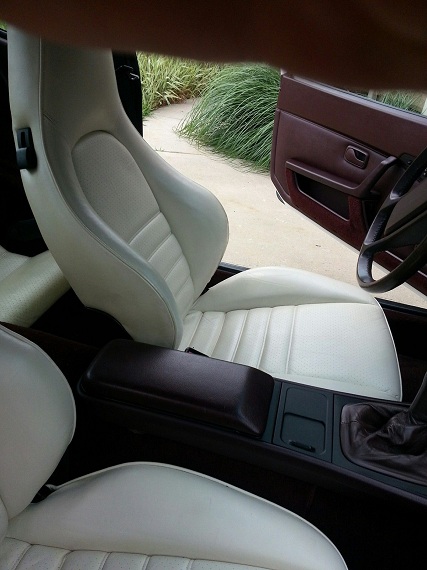 I have for sale a SUPER NICE and Original 1986 944/951 FANTASTIC CONDITION! Very unusual color combination . The White interior is in Fantastic condition! No rips in the leather and no cracks in the dash. I have taken extra good care of this unmolested 944 . Oil changed just this week, Brand NEW BF Goodrich tires at all four corners (245/45/16 Rears and 225/55/16 Frt), Wheels are like new, Paint is mostly original . Everything works down to too the cruise control! Air Blows ice cold too! Only upgrades are computer chips and short shift conversion .

The car is mechanically sound. No issue I know of. Timing belt and water pump service recently done.

Never tracked only showed at Porsche club events.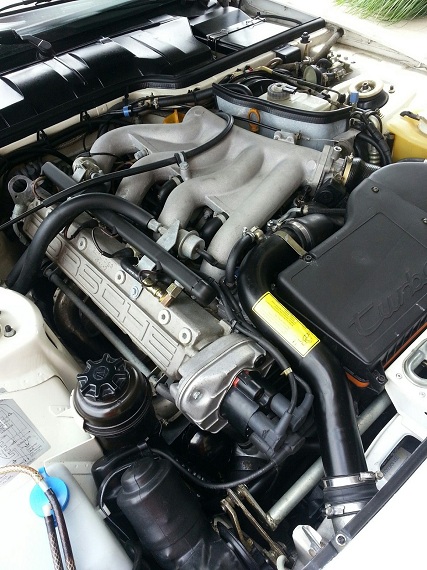 We've covered pretty extensively how these 944 Turbos are one of the best performance deals going and arguably the best value amongst classic Porsches. White is a great color on the car, although it sports non-original Design 90 wheels. I'd swap some white Fuchs on there and call it a day. Inside you get the white sport seats that were a rare option and look awesome. If you can deal with the burgundy dashboard and carpet, this car really looks like a great classic that is quite affordable. However, I think this car is beyond daily driver status, so you'd really need to look at this as an occasional car that would provide lots of smiles. Rather have something newer?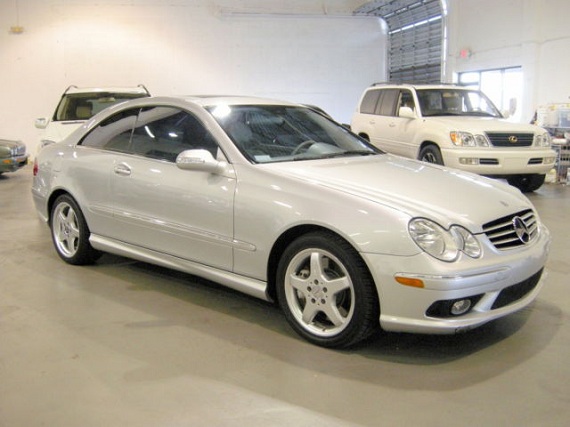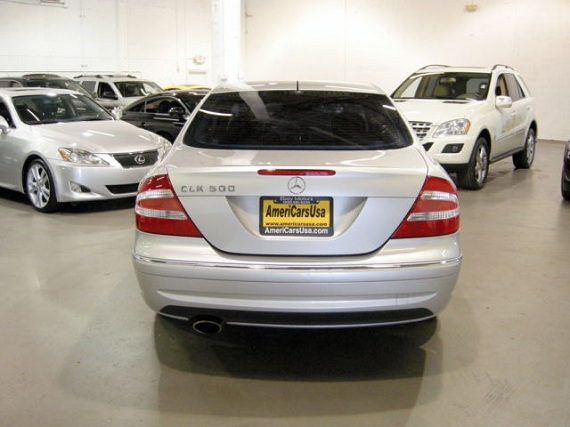 Year: 2004
Model: CLK500
Engine: 5.0 liter V8
Transmission: 5-speed automatic
Mileage: 69,561 mi
Price: $11,998 Buy It Now
"2004 CLK500 CARFAX CERTIFIED. EXCELLENT CONDITION. SPOTLESS FLORIDA BEAUTY. VERY LOW ORIGINAL MILES."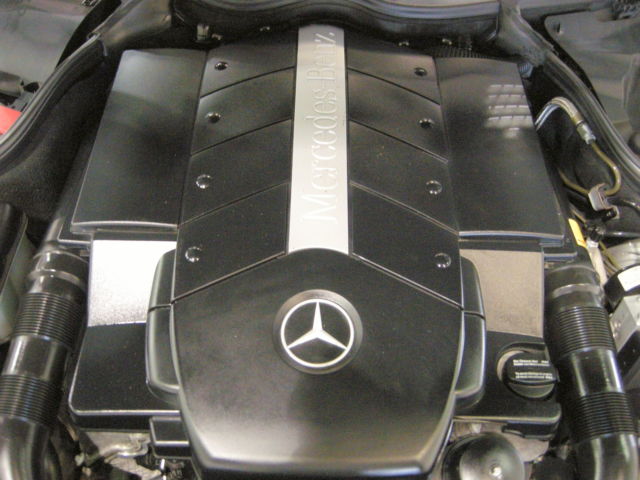 One of our readers rightly chastised us for skipping over a few generations of Mercedes-Benz models. In dollar for performance, it's hard to beat these quick depreciating, big-engined Benz models like the CLK500. Miles are in check, condition appears good, the color combination is right, and it's the fastest of the group with the most horsepower out of the box. You'll pay for the weight and luxury in driving experience and back road performance, but if you're looking for a fun car with some character that's newer, this is a good option. Need something a little more practical?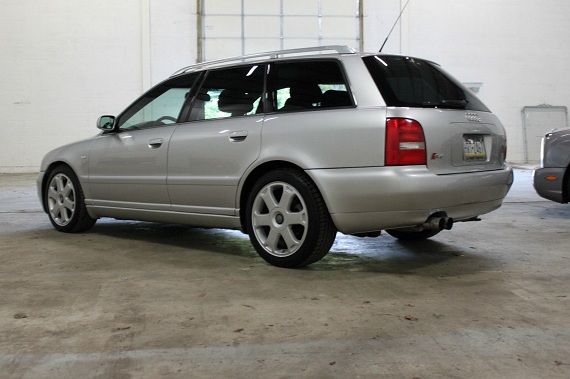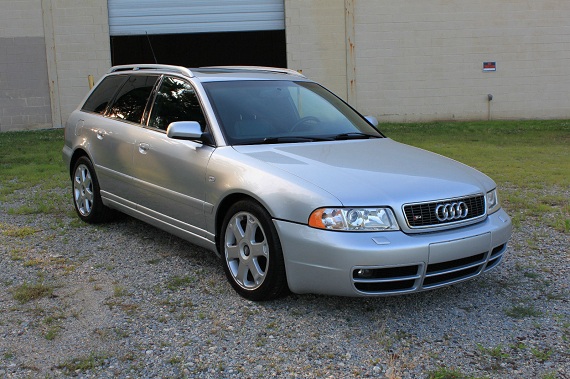 Year: 2001
Model: S4 Avant
Engine: 2.7 liter twin-turbocharged V6
Transmission: 5-speed automatic
Mileage: mi
Price: $9,500 Buy It Now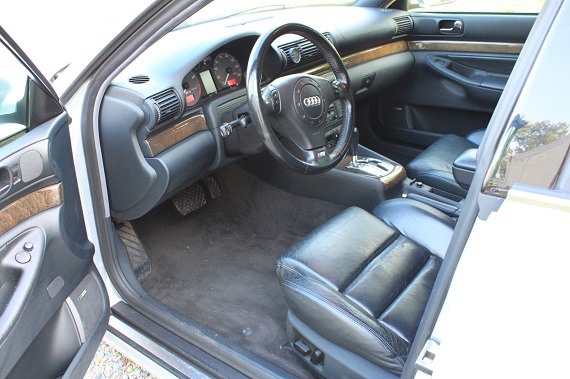 *** 2001 AUDI "S4" AVANT QUATTRO ***

BI-TURBO V6 WITH "STAGE 2" PERFORMANCE UPGRADES !!!

CLEAN ACCIDENT-FREE CARFAX !!!

EXCELLENT TIRE TREAD WITH LIGHT CURB RASH ON WHEELS ..

S4 COULD USE SOME ROUTINE SERIVCE:

FRONT BRAKES, FLUID CHANGE.. ALTHOUGH THERE IS A FOLDER OF MAJOR SERIVCE BEING DONE INCLUDING TIMING BELT AND WATER PUMP…

RADIO WORKS BUT HAS TROUBLE PICKING UP STATIONS…?

OVERALL A PRETTY DECENT AUDI WITH LITTLE WEAR ON INTERIOR AND GOOD PAINT AND BODY…

IF YOU HAVE BEEN LOOKING FOR AN AFFORDABLE BUT RARE "S4" – YOU FOUND YOUR CAR !!!

FOR MORE PICS AND INFO CALL OR TEXT:

JAY BROWN (302)-358-6657

JAYWOOOO@YAHOO.COM

OR :

AARON : (302)-547-5004

SHIPPING AVAILABLE IF NEEDED. WE HAVE A COUPLE OF SOURCES FOR FINANCING IF NEEDED. CAR IS SOLD AS-IS, NO WARRANTY EXPRESSED OR IMPLIED.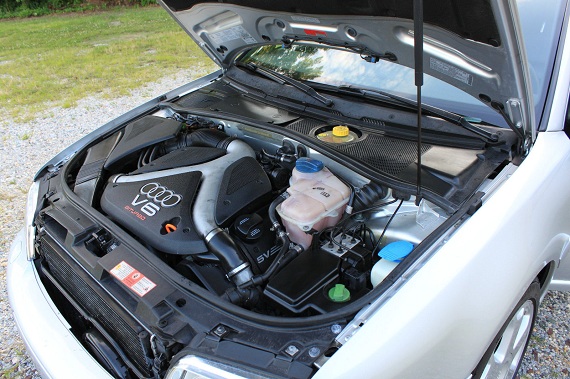 The S4 Avant is already a cult classic in both V6 and V8 form, but the B5 has a special following. These motors are capable of some serious power figures while still retaining day-to-day driveability. It's hard to argue with the package – in a straight line, this car will keep up with the others, offers 4 doors and wagon storage plus all-wheel drive. While not as luxurious as the Benz, it's still pretty nice inside. But, the automatic transmission isn't the best match for the rest of the package and these B5s can be maintenance hogs. How about something newer?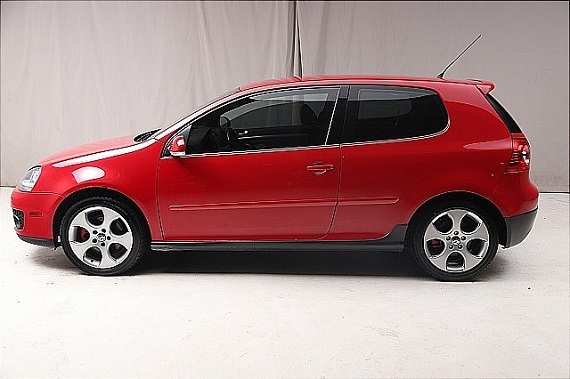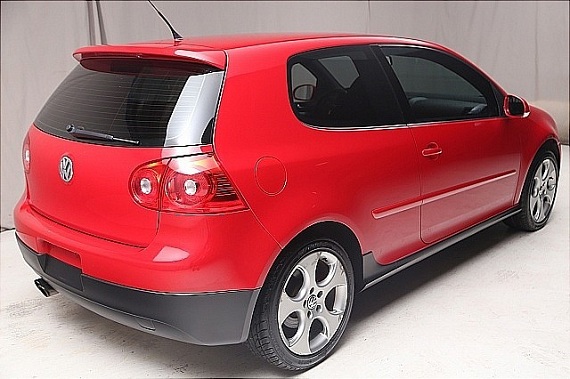 Year: 2007
Model: GTi
Engine: 2.0 liter turbocharged inline-4
Transmission: 6-speed manual
Mileage: 100,000 mi
Price: $9,500 Buy It Now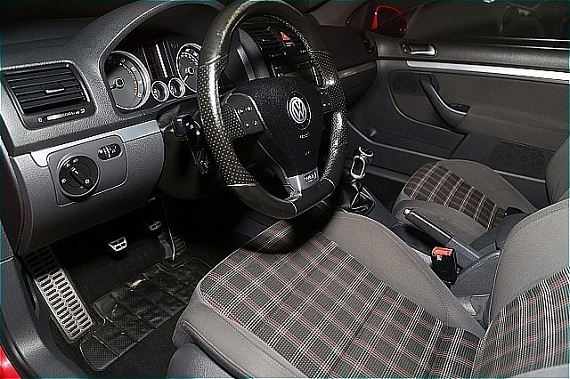 Auto World USA INC. is proud to present to you this 2007 Volkswagen GTI 6-Speed Manual – FWD with only 99,889 documented miles. This fine vehicle is equipped with (but not limited to):

– AM/FM/CD w/In Dash 6-Disc CD Changer

– A/C

– Zone Climate Control

– Fog Lights

– Power Windows

– Power Door Locks

– Dual Power Heated Mirrors

– Tilt/Telescoping Steering Column

– Cruise Control

– HID Headlights

– Daytime Running Lights

– Remote Keyless Entry

– 17″ Aluminum Wheels

WANT TO KNOW THE RESERVE? OR EVEN BUY IT NOW? CALL OUR EBAY TEAM @ 877-946-9220. We'll be happy to answer questions, end the auction early or add a buy it now for you. Want to schedule a full vehicle walkaround over the phone? Call now!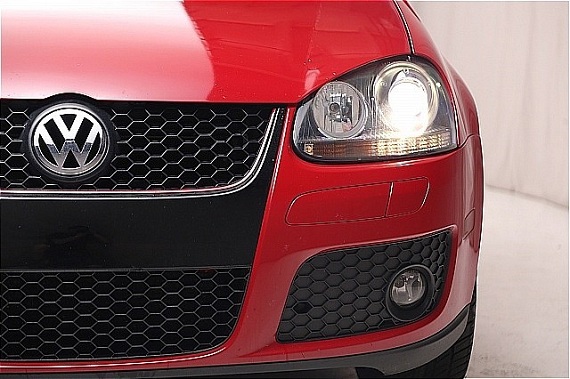 The newest of the group, the Mk.5 GTi saw the return of the car that performed well outside of it's category as economy car. It was both expensive-feeling and quick, with better build quality and an upscale feel outside of its price range. Performance was back on par, too – thanks to the new 2.0 Turbo motor. Though it's the slowest of the group, it's probably also the best choice as a daily driver – with lots of flexibility and cheaper maintenance. This one has some battle scars that has helped bring the price in line with the competition, so it's ideal as a daily driver; but if I was serious I'd probably spend a little more for a lower mile, more pristine example.
All in all, it's an interesting debate. I have to say that may favorite two are the 944 Turbo and M3; between them, I think the 944 is probably the better buy right now, but I'd be less hesitant to drive the M3 on a regular basis. The newer Mercedes and Volkswagens offer performance and daily driver ability, though neither will be particularly collectable for some time. The S4 is probably the best all-around package, but the automatic isn't what I'd want. All things considered, my vote would probably still be for the 944 Turbo with the M3 close second, then the GTi, S4 4th and the Benz last; though, honestly, it's hard to see how any would be a bad choice if you were looking for a decent performance package on a budget. What's your favorite?
-Carter