Time for another parts roundup, and today I'm focusing on some aftermarket and rare parts. There are some really desirable pieces here, and some pretty horrible looks (I'm looking at you, Kamei). What's your favorite, what would you like on your ride or what would you like to see?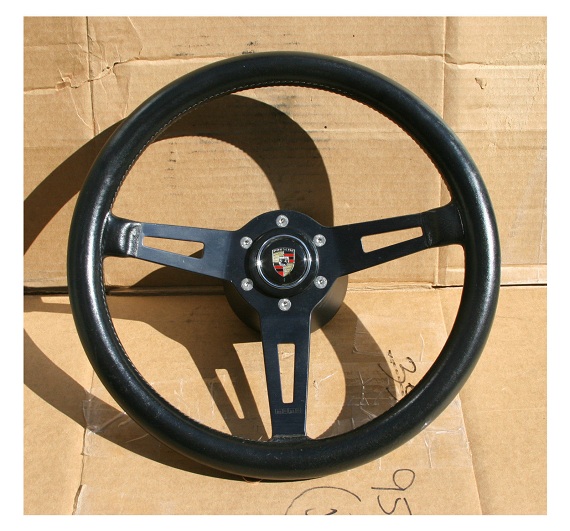 Price: $1,500 Buy It Now
You are bidding on a super rare used condition original vintage Momo Legendary GT black competition steering wheel complete with original vintage Porsche Momo horn button and hub that fits your early 901, 912 and 356 B / C.

This vintage wheel is Made in Italy by Momo between the late 60's-70's. One of the classic and timeless design that made right after Le Mans, Elite, Monza, Prototipo, etc competition steering wheel.

Wheel is finished in anodized black with perfect sport size 350mm dish spoke.

Foam is firm, it has been treat with conditioner from time to time to prevent dry rotted. Stitching of the wheel is nice and tight.

Perfect size and period correct upgrade for your Classic Porsche R Gruppe, 356B, C, 904, 905, 906, 901, 912, RS, ST, RSR, etc.

If you looking for something different than the rest of the crowd, then this is perfect for you!

What you see is what you get, sold AS-IT.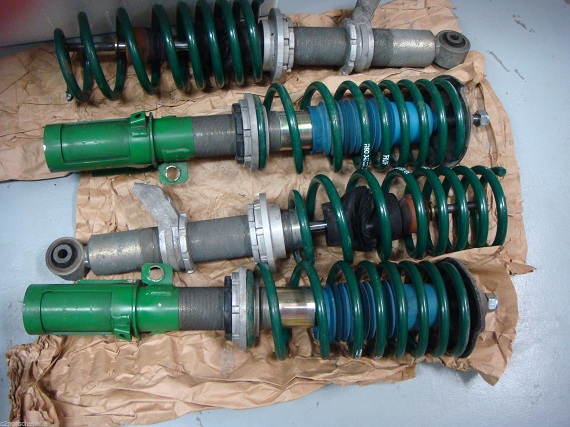 Price: $1,300 Buy It Now
Shocks are from a low mileage 993 twin turbo with 32,000 miles and have approx 15,000 miles of use. The dust covers may need replacing. Sold as is. These are rare shocks that cost about $4000 new. Moving and must sell. Set of 4. Cannot be sold separately.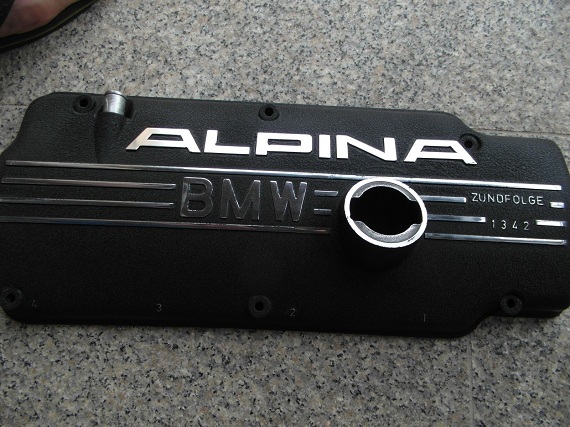 Price: $599 Buy It Now
BMW
ALPINA
BMW 1502 – 2002, 2002 ti, tii, turbo, E21, E30 (M10 Engine)

very nice

The article is in a good, used state!! I think, the pictures speak for himself!!

Very nice from 70 80years.
.

This would work great for a restoration project for an original look

MADE IN GERMANY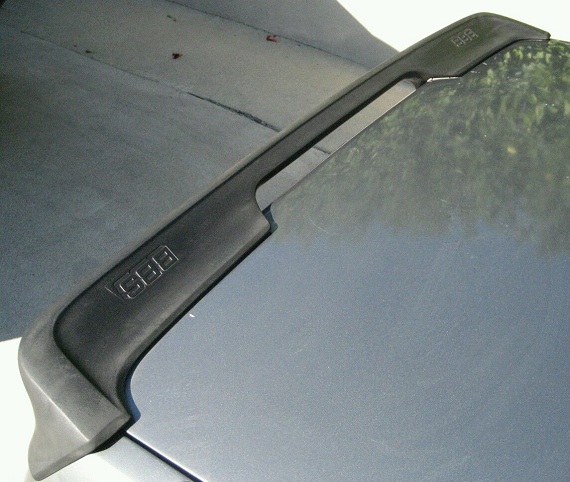 Price: $399 Buy It Now
For sale ultra rare bbs trunk spoiler for bmw e28. Condition: very good for approx 30 years old product. no cracks, has some kinde of dirt/paint on it, not know what is it, need god cleaning. Super rare to finde in any condition. Maded in limited edition. Maded only few of them. This one is maybe the last one in the world. When i look m tech spoiler and this one i can just say that m tech can hide in the mouse hole. Looks just great on a car. If you have any question do not hasitate just ask, I will respone as soon is posibile. Shipping time:7-15 working days.
Will ship in 48 hours after received cleared payment

!

Posted with eBay Mobile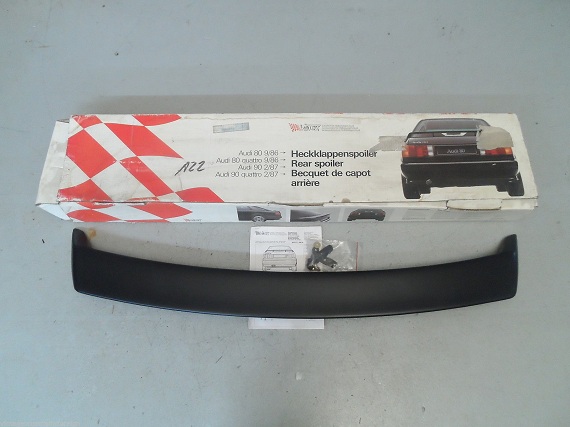 Price: $109.95 Buy It Now
One new original equipment Votex brand rear spoiler (for Type 89 cars), part number 893-071-640-A. This fits:

Audi 80 09/1986 – 1991
Audi 80 Quattro 09/1986 – 1991
Audi 90 02/1987 – 1991
Audi 90 Quattro 02/1987 – 1991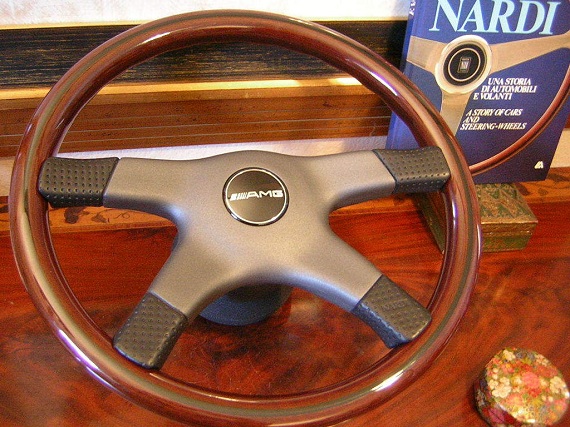 Price: $1,200 Buy It Now
Nardi MERCEDES AMG
Sport wood steering wheel

AMG – Mercedes – NARDI

Original Nardi Wood Steering Wheel
NOS – New Old Stock of the 1980's – 90's
with Original NOS Nardi Strong Sport Mercedes Hub
to fit on
Mercedes Benz from 1980 to 1989
380 SEC 420 SEC 500 SEC 560 SEC

NOS – New Old Stock.
ORIGINAL Nardi wood steering wheel model made in the 1980's to1990's.
Dark African Mahogany wooden rim.
Strong wooden rim.
Fully covered wooden rim (you don't see the frame).
Original Nardi horn button with AMG emblem.
Original NOS NEW Strong Sport Mercedes hubs to fit on all MB W107 models from 1980 till 1989.

Mercedes Benz 380 SEC – 420 SEC – 500 SEC – 560 SEC

Flawless new condition.

One of the last 2 Models 4 spokes Mercedes AMG I have had in stock

Click below to see the other sold Model:
Mercedes AMG 350 SLC 450 SL 560 SL 80 89 Nardi Wood steering wheel NOS New
Click here to see my recently Sold Nardi Steering Wheels

Origin: I have bought the entire inventory of New Old stock Vintage (1960 – 1980's) Original EFFPI – F.I.V – Nardi Steering Wheels, Hubs and Horn Buttons from a retired car parts wholesaler in Italy.

See my store for more Mercedes steering wheels, click here: Mercedes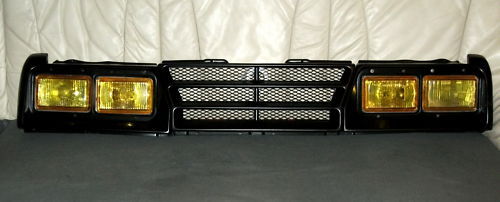 Price: $549 Buy It Now
For sale:

ORIGINAL KAMEI

RARE YELLOW SQUARE HEADLIGHTS

WITH GRILL

only fit for

VOLKSWAGEN GOLF 1

Originals LIGHTS from Hella in YELLOW

the grill is in 3 parts ( 1 part has been repared)

The lights are in GOOD Condition!

Very hard to find now
You must only paint the grills in your colour

Look the original picture

Shipping to USA 80$.

Payment with paypal only.
-Carter