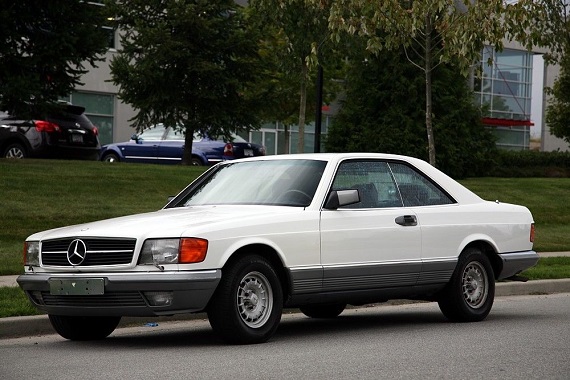 We get a lot of submissions from readers – something we greatly appreciate! But the reality is that we don't get the chance to write up all of these cars, and some deserving examples slip through the cracks. For some time I've wanted to do a roundup of all the examples we missed out on, so today I'm doing just that. Here's a group of neat cars that we didn't get a chance to look at in more depth. Thanks again to all of our devoted readers who have sent in some of these suggestions – we really do love getting your suggestions, so keep sending them and tell us if this "Honorable Mention Roundup is a good idea!
Year: 1984
Model: 500SEC
Engine: 5.0 liter V8
Transmission: 4-speed automatic
Mileage: 105,700 mi
Price: $12,500 Buy It Now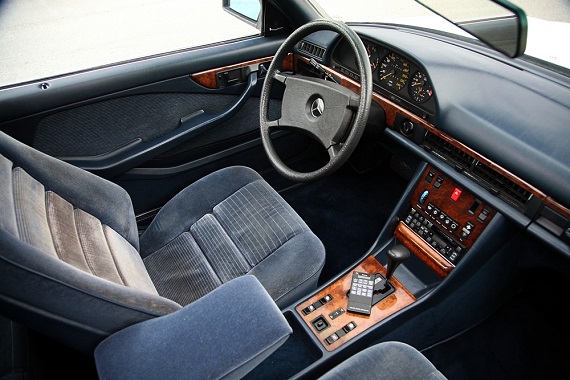 If yesterday's "Euro Big Coupe" comparison wet your appetite for more German two-door love, this similar European-spec 500SEC certainly looks awesome. Velour interior, the correct wheels and the slimmed down/ unfettered engine combination sure looks nice!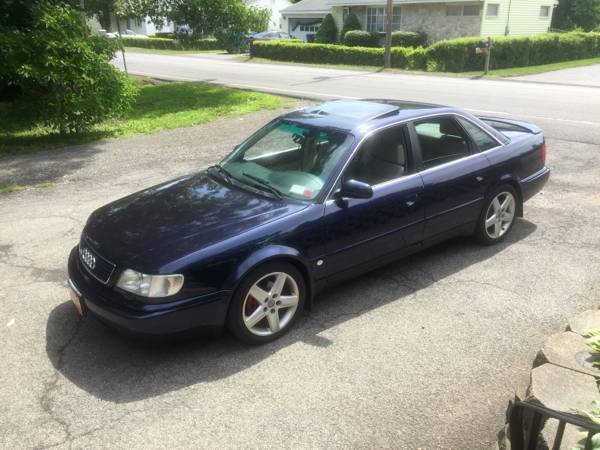 Year: 1995
Model: S6
Engine: 2.2 liter turbocharged inline-5
Transmission: 5-speed manual
Mileage: 191,200 mi
Price: $6,750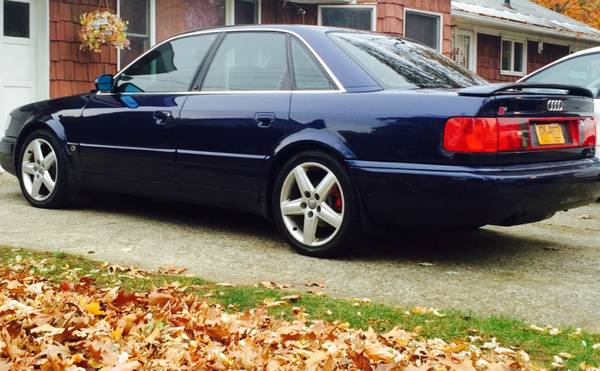 Claimed to be one of four sedans produced in Europa Blue Mica with Ecru leather, overall this S6 looks nice. Mileage is average and there are several upgrades along with the original Avus Speedline wheels. Our reader John sent this one in!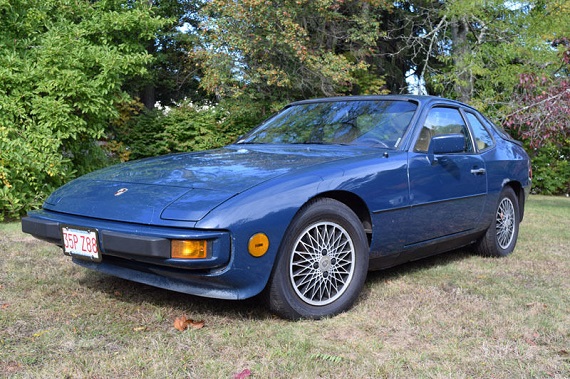 Year: 1982
Model: 924
Engine: 2.0 liter inline-4
Transmission: 5-speed manual
Mileage: 96,885 mi
Price: $5,000 Buy It Now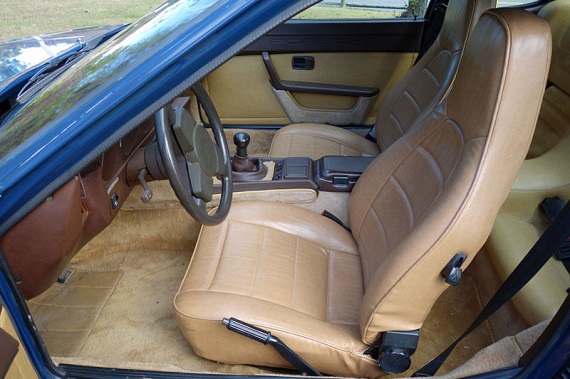 If, as claimed in the ad, you were a senior in high school in the early 1980s and this was the car to have, your parents liked you a lot more than mine like me. I've always liked the clean look of the early 924s and this one overall looks like a decent driver, especially with Weissach Edition ATS wheels with black accents.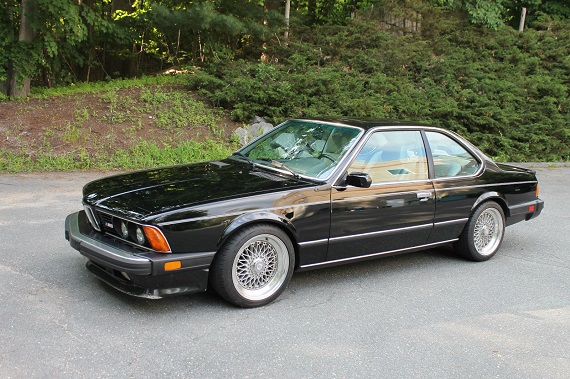 Year: 1988
Model: M6
Engine: 3.5 liter inline-6
Transmission: 5-speed manual
Mileage: 135,000 mi
Price: $25,000 Buy It Now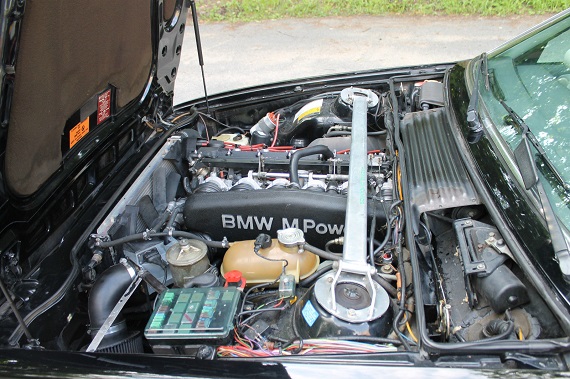 The asking price of $25,000 seems a tad optimistic to me given just the visible and poorly represented damage and cheesy looking mods. But with a claimed clean bill of health, some stellar HRE 3-piece wheels and a Dinan suspension, this could be a great driver in the making – just be ready to invest some more.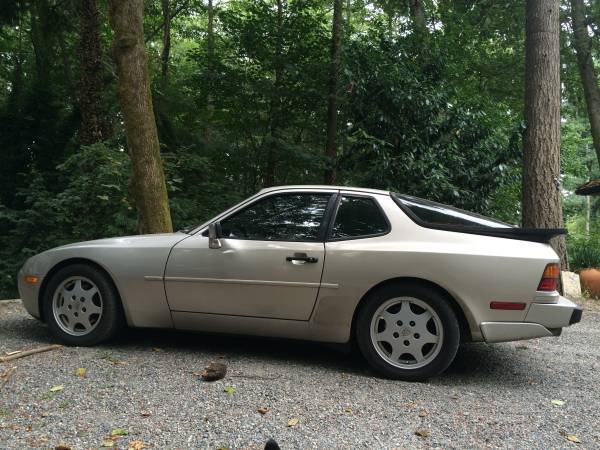 Year: 1989
Model: 944S2
Engine: 3.0 liter inline-4
Transmission: 5-speed manual
Mileage: 60,000 mi (Engine)
Price: $9,500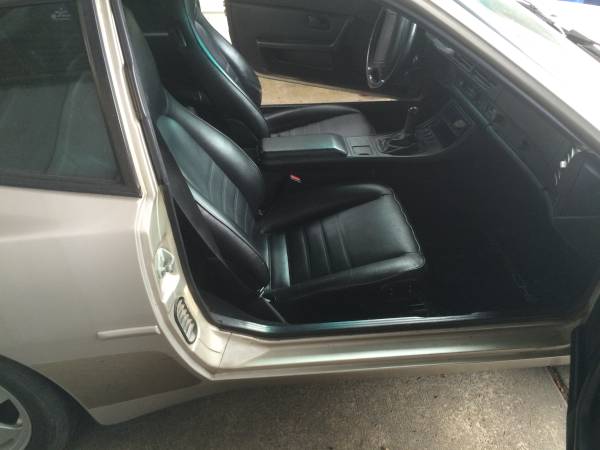 Our reader Roy sent in this overall nice looking 944S2. A compelling alternative to the more expensive late-run Turbo models, the S2 looks quite similar and has a reputation for being a better all-arounder. With a lot of maintenance claimed and in what appears to be very good condition, it looks like it is priced well in the market.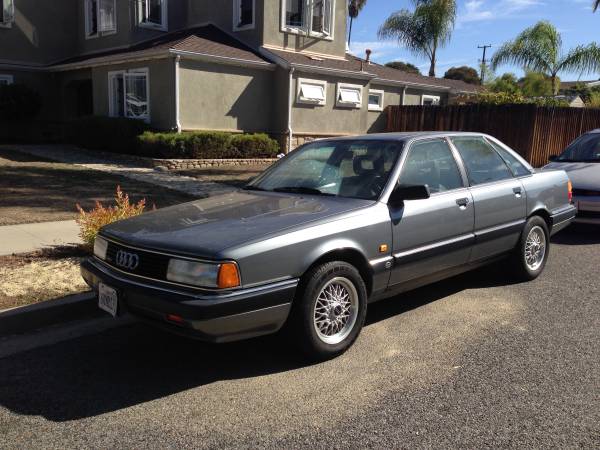 Year: 1991
Model: 200 20V quattro
Engine: 2.2 liter turbocharged inline-5
Transmission: 5-speed manual
Mileage: 76,000 mi
Price: $4,300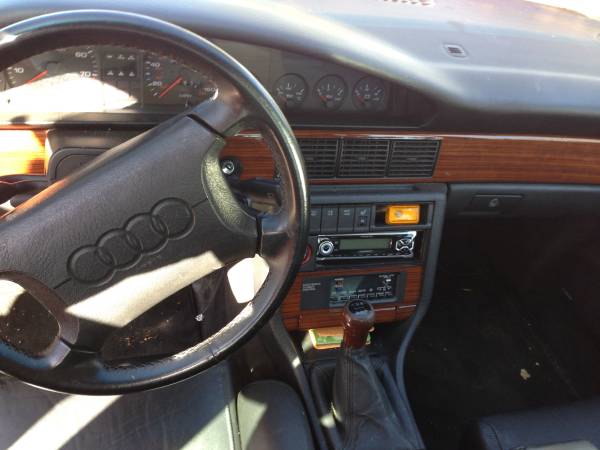 Our reader Brad sent in this nice looking Stone Grey Metallic 1991 Audi 200 20V quattro. Cleverly hidden under the search term "Audi stick shift", with only a reported 76,000 miles on the clock and with sport seats, these 200s rarely come to market in this condition. With that in mind, if it checked out it's quite well priced all things considered, but there is precious little information and the photos aren't hugely detailed.
Which deserved more attention from us?
-Carter